An immigration caseworker who worked for a law firm while failing to inform his employer he was subject to a control order has been fined £700.
Mohamed Zidi, 53, worked for Ben Darlington Solicitors between October 2019 and June 2020, despite being prevented from seeking or accepting employment from a solicitors' firm by an order imposed under section 43(2) of the Solicitors Act 1974 in August 2015.
He was prohibited from being employed by a firm without the Solicitors Regulation Authority's permission after 'accepting money into his personal bank account and writing misleading letters' while working as a consultant immigration adviser at another firm, Westminster Magistrates' Court heard today.
Zidi, of Woking, Surrey, did not tell Ben Darlington Solicitors about the control order and even had 'the gall' to include references on his CV to the employment which led to the control order, the court heard.
He was found guilty in his absence of a breach of section 44 of the 1974 act and fined £700. He was also ordered to pay the SRA's costs of £2,539.40 and a statutory surcharge of £70.
Nathan Cook, for the SRA, said the regulator was contacted last year by Nancy Katambala, from Ben Darlington Solicitors, who said the firm had engaged Zidi as an immigration caseworker in October 2019.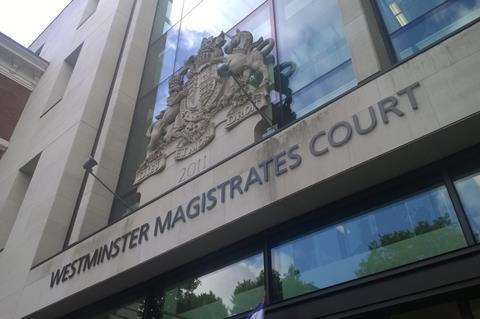 Katambala told the SRA that, 'following a number of complaints from clients about Zidi', as well as his failure to follow the firm's policies, she discovered a press report detailing how Zidi was 'sentenced to a term of imprisonment for illegally providing immigration advice' in 2009, the court heard.
Zidi had not told Ben Darlington Solicitors about the control order as he was required to do when applying for or accepting the job, Cook said.
The SRA was also provided with a copy of Zidi's CV as submitted to Ben Darlington Solicitors. Cook said: 'Interestingly, he includes in his CV the period of work which led to his conviction and also the one in relation to … his section 43 order being imposed.'
Cook added: 'He [Zidi] has the gall to use the previous employment on his CV seeking employment at a firm of solicitors.'
Chair of the bench Gay Cheyne said: 'We take into account that this was deliberate. It was not an accidental oversight, he was acting on his own deliberately.'