Hornby and Birtwistle Coaching Limited and HAPPA (Horses and Ponies Protection Association) are proud to be working together to offer unique equine facilitated corporate coaching packages, at the Charity's state of the art facilities nestled in the Thursden Valley; Shores Hey Farm, Blackhouse Lane, Briercliffe, Burnley, BB10 3QU.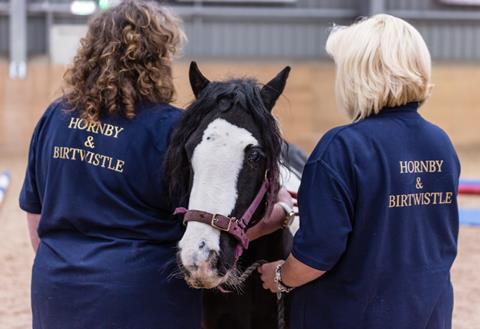 HAPPA's Shores Hey Farm base is home to over fifty rescued horses and ponies, these magnificent animals are taking part and offering their highly sensitive reflective senses to sessions run by Catherine Howley and Catherine Birtwistle (Hornby and Birtwistle Coaching Ltd).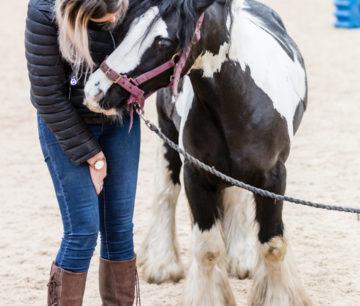 Sarah Arthur HAPPA Chief Officer explains, "The horses and ponies rescued by the Charity participate in the sessions willingly and offer a unique learning experience to professional people. When you observe the coaching sessions you can really see the way these incredible animals can pick up on the smallest character traits that could help or hinder productivity in the workplace. A truly magical self-reflective experience."
Catherine Birtwistle, says, "Our decades as Master Coaches and Master NLP Practitioners are magically woven with a lifetime of owning horses for the benefit of companies and individuals alike. The coaching packages are person/organisation centered and have been of value to the corporate world, the voluntary (third) sector and extensively in the educational sector from primary to university level. The coaching sessions are masterly shrouded in a fun experience before the deep learning and change management begins to take effect. The coaching sessions have resulted in magical "aha" moments for all who enter the arena with a HAPPA horse."
The aim is to coach managers and leaders in the art of self-reflection and so initiate change to enhance managerial skills. Workplace team building coaching sessions run by the coaches are also boosting workplace morale and productivity.
For further information about HAPPA please contact Julie Pharaoh-Gan, (Development Manager) on 01282 455992 or email enquiries@happa.org.uk
For further information about Hornby and Birtwistle Coaching Ltd contact Catherine Howley 07585707634 or email hornbybirtwistle@gmail.com