Registered Charity No: 218186 (England & Wales), SC005117 (Scotland).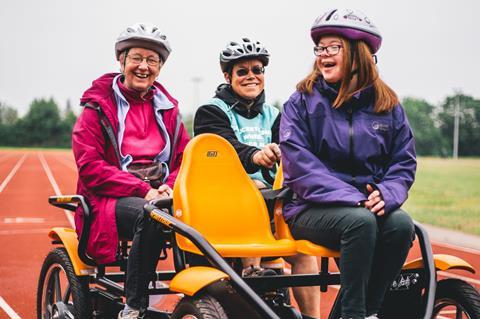 Much has changed for the better since Leonard Cheshire started a movement in 1948 that would transform hundreds of thousands of disabled people's lives. But in a rapidly changing world, disabled people face new challenges and barriers. Too often they are denied independence and the fundamental right to participate fully in society.
Imagine a world where disabled people can live, learn and work as independently as they choose. A gift in your will to Leonard Cheshire will help us create that society. Led by people with experience of disability, every day Leonard Cheshire opens doors to opportunity, choice and support in communities around the globe.
Your gift could help a disabled person to develop skills, gain qualifications, find a job, compete in their chosen sport, live in their own home, travel independently, play a full part in their local community – and so much more.
Like our founder, we believe that diversity creates a world of possibility. Through pioneering research, innovation and campaigning, we're building a fairer, more inclusive society. One that recognises the positive contributions we all make, and where we are all proud to play our part. We invite you to be part of our future through a gift in your will.