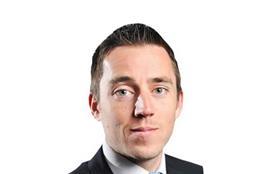 Every element of the Sunday Telegraph's interview with a trainee solicitor, expelled for misconduct she helped to uncover, should make us feel uncomfortable.
The young woman, Emily Scott, who was struck off the roll after helping her bosses to cover their misconduct, is more of a victim than not. The Solicitors Disciplinary Tribunal acknowledged Scott was 'deceived, pressured, bullied and manipulated', but ultimately handed her the same sanction as her superiors.
That Scott was solely (albeit eventually) responsible for the misconduct, including the inflation of bills and exploitation of vulnerable clients, coming to light casts an even greater shadow on her penalty.
The whole episode is damaging for the legal profession, which not only had two partners acting with impunity for so long, but appears to hang out to dry the whistleblower who acted to stop it. Scott's assertion that the legal sector does 'precious little' to protect whistleblowers is hard to argue with.
Scott's fate was harsh, but it was sealed several weeks before her hearing when the High Court overturned the Solicitors Disciplinary Tribunal decision to allow Sovani James to continue in practice. James was, like Scott, a trainee solicitor, but in her case she backdated documents as she claimed to be too scared to admit her mistake to her bosses.
Dishonesty, as with Scott, was not in doubt. But the High Court in James was adamant that while the pressure of work or an aggressive, uncaring workplace could excuse carelessness, a lapse of concentration or a mistake, dishonesty of any kind was a 'completely different and more serious matter'.
In effect, the Scott tribunal, which cited James, had its hands tied. Its predecessor had tried to find a solution to this issue, with a proposal for a suspended suspension, but the High Court had rejected it. From that point, Scott's career as a solicitor was over.
The solution must now lie earlier in the process. The Solicitors Regulation Authority must show it can adapt its prosecutions policy to the circumstances, and the solicitor's potential threat to the public. This should mean new policies which recognise mental health conditions as a reason not to prosecute, and whistleblowers knowing they can come forward safe in the knowledge they are not necessarily risking their own career. It goes without saying this decision is likely to mean other misconduct remains unreported for potential whistleblowers fearing their future The SRA has cited its whistleblowers' charter, which states that reporting misconduct can act as mitigation. But if the High Court has bound the tribunal to a pre-determined sanction, such mitigation is moot.
We cannot have solicitors, especially young ones, who have been influenced to commit misconduct by intolerable working conditions, being thrown on the scrapheap. Scott's sanction is unfair, and we should all hope hers is the last case of its kind.