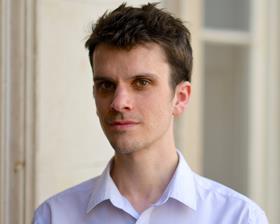 There is a certain art to the 'politician's answer.'
A journalist or member of the public may ask a politician (to give a hypothetical example) what they plan to do to tackle knife crime. Thanking the inquisitor for their question the politician will then talk about what they are already doing or have done (perhaps with a statistic or two thrown in) and hope that the inquisitor forgets what it was they asked.
It appears this is also an art perfected by the Solicitors Regulation Authority (SRA).
The regulator has responded to demands from the Junior Lawyers Division (JLD) to know what protections are available to junior solicitors and what it can do to ensure that organisations employing juniors do not have 'toxic' cultures by largely re-stating its own policies.
In an open letter to SRA chief executive Paul Philip last month the JLD said it was concerned by rulings from the High Court and Solicitors Disciplinary Tribunal (SDT) which resulted in junior solicitors being struck off. Sovani James was barred from the profession after the High Court overturned the SDT's decision to impose a suspended suspension and Emily Scott was struck off after blowing the whistle on her former firm's conduct. Although both were found to have been working in difficult conditions this was not deemed an excuse for their dishonesty.
In response, the regulator said its 'Enforcement Strategy', published last month, shows that it 'considers' the environment worked in when looking at an individual's conduct. Another initiative it cites is a three-year-old 'your health, your career' page which includes examples of how those facing difficulties at work can be helped. Finally, the SRA said it can take action against training providers if they 'fall below standards' and that in some cases it has found that a solicitor's mental health, or their workplace environment, was such that they could not be held responsible for their actions.
But these answers will unlikely be of comfort to James and Scott, both of whom were reportedly working in difficult circumstances and at their wits' end.
JLD chair Amy Clowrey told the Gazette that although the response was 'thorough' it did not provide any reassurance with regards to junior lawyers receiving adequate protection and/or support. She added the decision to no longer regulate training contracts or approve training principals means the SRA is 'effectively oblivious' to any concerns in the workplace until a complaint is raised, either by a member of the public or an employee blowing the whistle.
'The decision to deregulate in this way is harmful to the training and wellbeing of junior lawyers, who are the future of our profession, and we would urge the SRA to seriously review and reconsider this decision to deregulate,' she said. She added that the JLD welcomes the SRA's offer to 'engage' with the JLD to look at what more can be done.
For the time being though, it seems things are unlikely to change.