You probably have an opinion on Leigh Day and whether the Solicitors Disciplinary Tribunal was right to find allegations against three of its solicitors unproven. The person sitting next to you may well disagree with that opinion.
What we can all agree on, however, is the tribunal found allegations of misconduct unproven.
After seven weeks of hearings and painstaking cross examination, the case against Martyn Day, Sapna Malik and Anna Crowther was not strong enough to prove their guilt beyond reasonable doubt.
So why were the media – some members of which were unashamedly gutted at the June verdicts – given a second chance to stick the boot with impunity into Leigh Day this week?
The Times was able to suggest that Day was 'not credible' while The Sun's headline – 'Iraq tank-chasing lawyer Martyn Day branded dishonest' gave little indication that Day was actually cleared of wrongdoing. (The Gazette headline also focused on this element of the 214-page judgment, although we also stressed the tribunal's positive words.)
Newspapers are free to publish these defamatory comments because they are accurate and, we hope, fair reports of the judgment as a whole, which includes a section entitled 'Dissenting general comments on witnesses'.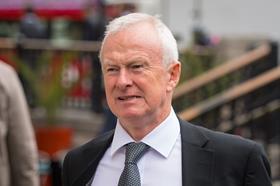 Here, a solicitor member of the panel, Richard Hegarty, had his say on the accused solicitors' demeanour in the hearing.
Hegarty of course had a duty to express these views in discussions with his colleagues, but is the tribunal really justified in publishing these comments now?
At the close of a criminal trial, reporters are certainly not able to disclose if the decision to acquit was a majority verdict, never mind the comments of a juror who thought the defendant was actually guilty.
Publishing a dissenting voice like this – almost unprecedented, like many things in the Leigh Day tribunal hearing – leaves a lingering suspicion of guilt when none was proven.
This is not to say the judgment should whitewash Day, Malik or Crowther's conduct. But solicitors are required, according to their principles, to maintain public trust. Publication of Hegarty's comments undermine public trust in these solicitors. In the public's eyes, they are guilty by proxy – and that should sit uneasily with all of us.