The prosecution of Leigh Day at the SDT was both ordinary and extraordinary.
Few (if any) cases will involve complaints from the Ministry of Defence, four QCs, seven weeks, 22 days and enough paper to threaten a rainforest. It followed a £31m public inquiry into claims of almost unprecedented abuse by British soldiers, none of which proved to be true.
The media interest was enormous, with national journalists queuing up not just for the substantive hearing but for case management conferences. It reached front pages and front benches, with the SRA chief executive writing to defence secretary Sir Michael Fallon to update him on the progress of the investigation.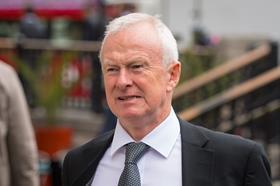 Yet in so many ways, this was an everyday case, involving the type of allegations that could befall almost any solicitor involved in litigation. The storage of documents and their subsequent disposal, the use of language on the odd email, getting carried away with the prospects of success in your case - throughout there has been the distinct response of 'there but for the grace of god' from many solicitors to whom I've spoken.
Scenarios that came up in the affair also merit close attention among solicitors generally. What consideration should lawyers give to their opponents when conducting litigation against them? What understanding should solicitors have of the boundaries when they make funding arrangements? Members of the profession are reminded that they need to know the rules intimately.
The focus will now shift to the regulator. These were not complex allegations, though they were at times technical. Did the case truly merit such time and expense? Was it proportionate to prosecute the youngest of the Leigh Day lawyers, Anna Crowther, when her involvement in the substantive part of the case was obviously so minimal?
Solicitors will wonder whether this case should have been handled as it was. We might learn more at the future costs hearing, which will no doubt produce some eye-watering figures. With the profession footing the bill for this whole episode, lawyers everywhere – not just those exonerated Leigh Day practitioners – will feel they deserve answers.