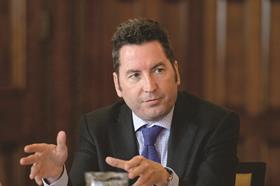 The Solicitors Disciplinary Tribunal struck off a solicitor after he misled the family court. Mamoon Rashid Chaudhary submitted to the court a misleading document, a financial disclosure Form E, in divorce proceedings. This omitted to make reference to his beneficial interest in a property. He also gave an untrue explanation in relation to the proceeds of sale. He signed the Form E statement of truth.
Chaudhary was a party to financial relief proceedings in divorce. Faced with his wife's claims, he agreed with the brother of a client the purchase of a property he owned. The brother became a director of a company which purchased the property. Chaudhary provided the purchase monies and, after filing his Form E, which was silent as to this interest, applied to register this beneficial interest. He falsely claimed that he had invested the sale proceeds of the property in a business venture which failed.
Chaudhary later filed an amended Form E and also made relevant disclosure in replies to his wife's questionnaire, intending to correct the false picture previously presented.
Sharland v Sharland [2015] UKSC 60 reiterated the duty of the parties within matrimonial proceedings to make full and frank disclosure of all relevant information to one another and to the court. This long-recognised principle was set out by the House of Lords in Livesey v Jenkins [1985] 1 AC 424. Of course, this 'cards on the table' exercise applies to disclosure made on a voluntary basis, given in mediation or arbitration, as well as within litigation. It applies where the parties reach agreement as they must complete a statement of information in support of an application for a consent order seeking the court's approval to an agreement.
For a long time, family law solicitors have warned clients that the court can report illegal or unlawful conduct to the relevant authority. In S v S (Judgment in Chambers: Disclosure) [1997] 1 WLR 1621, it was held that, on becoming aware that a party had committed tax evasion, this was such a serious offence that the judge dealing with a matrimonial finance application had a discretion over releasing the information to what was then the Inland Revenue.
One would have hoped that it would not be necessary to remind solicitors who may be parties to their own litigation of their professional duties. We are officers of the court, too.
Leaving aside SRA principles for the moment, family lawyers will be aware of A v A; B v B [2000] 1 FLR 701, where attempts were made to hide the true extent of certain assets. Charles J indicated his intention of disclosing the papers to the Inland Revenue, the director of public prosecutions and the Law Society. The latter related to the conduct of an unnamed legal adviser to one of the parties.
Of course, there is no suggestion of any culpability whatsoever of any solicitors instructed by Chaudhary. It seems that Chaudhary, content to dupe that court and his wife, was also prepared to mislead his own solicitors. One feels sympathy for any practitioners whose client may seek to be less than honest in such litigation.
Chaudhary was found to have breached the following parts of SRA principle 1: 'You must: 1. uphold the rule of law and the proper administration of justice; 2. act with integrity… 6. behave in a way that maintains the trust the public places in you and in the provision of legal service.'
It is unclear what the family court's view was of the belated attempt Chaudhary made to 'put right' his disclosure.
This SDT decision reminds those of us who may act for solicitors in matrimonial proceedings of particular advice we should give them. Even where they might 'correct' any misleading financial picture they might give by amending their disclosure, this is not likely to put right the fact that they misled the court and thus acted dishonestly in the first place. The SRA principles were breached and strike-off followed in this case.
Tony Roe is a family law arbitrator and principal of Tony Roe Divorce & Family Law Solicitors, Theale, Reading. He is also a member of the Law Society's Small Firms Division committee