An attempted coup in Turkey in July 2016 was followed by a purge of lawyers, judges, journalists, opposition politicians, academics and civil servants. Estimates vary, but up to 150,000 people were dismissed, with thousands prosecuted and imprisoned. Amongst them over 1,500 lawyers, including many presidents of provincial bar associations, have been prosecuted and over 200 convicted of terrorist-related offences. Many face long jail sentences. The number grows daily.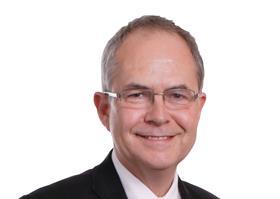 The Law Society has been heavily involved in supporting persecuted lawyers. This has been through making interventions on behalf of individual lawyers, and through working jointly with the IBA Human Rights Institute, the Bar Human Rights Committee and Turkish lawyers to make detailed representations to the UN Special Rapporteur on the Independence of Judges and Lawyers.
Human Rights Watch today publishes an important report highlighting cases in which lawyers have been unjustifiably prosecuted and making detailed recommendations as to what the Turkish state should do to remedy violations against lawyers. It also proposes steps which it feels that the national bar association, the Union of Turkish Bars, should do to better support its members.
Judges and lawyers are of course always at the centre of efforts to ensure that the citizen is properly represented when charged with crimes by the state; that the rule of law is upheld; and that fundamental rights and freedoms are respected. These roles have been described as one of the 'guardrails of democracy' by Harvard professors Steven Levitsky and Daniel Ziblatt in their book 'How Democracies Die'. When the guardrails come loose, democracy itself is threatened. Persecution of lawyers and judges, evidenced by attacks in state sponsored media, threats, investigations and prosecutions are becoming almost a template of oppression in authoritarian regimes. Rattling the guardrail until it detaches results in democratic safeguards being rendered impotent.
In Turkey this process seems to be reaching its denouement. The Human Rights Watch report identifies in detail how the process is playing out. Lawyers who are facing an investigation into terrorism charges can find themselves barred from acting for a client facing terrorism charges for up to two years. This is so even if no charges subsequently follow. Courts can restrict named lawyers from accessing case files of clients facing terrorism offences. Client interviews can be routinely monitored and recorded. Notes seized and examined. These changes were just a few of those introduced during the state of emergency following the attempted coup. However, all such changes have now become part of the legislative framework.
Lawyers are of course focused on pursuing remedies, and many thousands of cases have been brought to the Turkish Constitutional Court. There has been a loud chorus of complaints that the Constitutional Court provides no effective remedy now (two of its own judges were dismissed after the attempted coup). Thousands of complaints have been made to the European Court of Human Rights which has resolutely rejected these claims as manifestly ill-founded on the basis that this domestic remedy, ie the Constitutional Court, has not been exhausted. In other cases government lawyers have had claims rejected because they have not pursued a claim to a new domestic inquiry commission.
Perhaps the most unfortunate examples of this approach (not relating to the failed coup or its aftermath) are two cases concerning the long curfews imposed in south eastern cities in 2015 during which state security forces killed over 300 people. The cases were declared inadmissible at the end of January this year after an oral hearing in Strasbourg last November. The cases were Elci and Tunc v Turkey. The court again found that the applicants had not exhausted domestic remedies. The applicants were vulnerable and had already seen their relatives killed, even coming under attack when attempting to retrieve their bodies. Their legal representatives had been arrested and detained during the course of the proceedings before the ECtHR and the Constitutional Court.
It is very telling that in not one single case has the Constitutional Court provided a remedy to any of the victims of actions of the security forces despite the death toll and the wholesale destruction of property in 2015/16 which was condemned by the UN and other international institutions. The lawyers argued that the Constitutional Court as presently constituted, in the circumstances which currently prevail in the state of Turkey, cannot meet either the institutional or the procedural requirements under Article 6 of the Convention (the right to a fair trial) by an independent judiciary signifying that the right of access to the Constitutional Court is an effective domestic remedy. Nevertheless that argument failed yet again.
So the attitude of the court remains stony faced. It is not at all clear when, or if, that attitude will change. When the dam will break.
There is also an unfortunate postscript to the Tunc case. One of the lawyers involved in that case is Ramazan Demir. He has been recognised worldwide for his services in pursuit of human rights claims for his clients and his efforts to protect his colleagues. He faces five different prosecutions now.
Immediately following his attendance at hearings on 13th November 2018 in Strasbourg on behalf of his clients, the Ministry of Justice through its human rights section and the General Directorate of Law and Legislation respectively, wrote to the Public Prosecutor and the Istanbul Bar Association to demand that a disciplinary investigation be opened against him. The Istanbul Bar Association has opened an investigation which could lead to his disbarment from the legal profession. Another line of oppression which has been used in other European countries, notably Azerbaijan.
So what can lawyers in the rest of Europe do? Well for the last six years or so an informal group of lawyers from bar associations and lawyers groups across Europe have been attending the trials of these lawyers, preparing reports, making interventions, submitting amicus briefs in Turkey's Constitutional Court and issuing press statements. They have been providing support to the Turkish lawyers with their ECtHR cases by generally trying to raise the profile of the lawyers' plight in Turkey. Some positive impact of these actions has been reported from the Turkish lawyers themselves. They feel judicial minds have been focused by the presence of gowned international delegations of lawyers at the back of the courtroom.
Much more needs to be done, but it is a start. The Law Society will continue to engage and is trying to find ways of training more lawyers to observe these trials. A co-ordinated effort has started with other European bar associations to do this. Details of the cases are being collated by students from the International Commission of Jurists working with the Human Rights Committee of the Norwegian Bar Association. Various bar associations, including the Law Society, have agreed to submit a joint report on Turkey's universal periodic review of its human rights record at the UN this summer. But resources are slim, and the need is great. There needs to be further engagement within the profession. We need to continue our support.
Tony Fisher is a senior partner at Fisher Jones Greenwood LLP and chair of the Law Society's Human Rights Committee