This time last year, I wrote about the Solicitors Regulation Authority's proposed professional indemnity insurance (PII) reforms with a combination of concern and disbelief. It suggested an overhaul of minimum terms and conditions (MTCs) that would have seen minimum indemnity limits slashed by at least half, and an ill-defined split between the requirements for solicitors offering conveyancing services and the rest of the profession.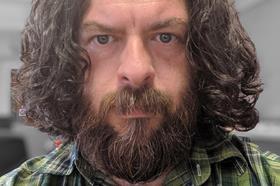 These changes were unlikely to result in any substantial reduction in costs, but would have led to confusion, snarl-ups, declined claims, and serious harm to clients, solicitors and the reputation of the profession. Happily, this potential crisis appears to have been averted.
Following strong opposition from the Law Society and others, and the dismantling of the underlying evidence base, the rule change application that the SRA eventually sent for approval by the Legal Services Board was far more modest. It was mostly concerned with carrying the existing arrangements for PII and the compensation fund over into the new Handbook, which is expected to come into effect at the end of November. This means most solicitors working in established modes of practice will experience little immediate change.
But the new rules are not solely directed at preserving the status quo, because the Handbook will create a new class of 'freelance solicitors', whose PII requirements have to be established.
It might be useful to run through the defining characteristics of freelance solicitors. Freelancers will:
be self-employed;
practise in their own name; and
be engaged directly by their clients.
They will not be permitted to:
operate a client account; or
have any employees other than themselves.
The most fundamental change is the removal of the broad presumption that solicitors will share a uniformly high minimum standard of PII. Indeed, freelance solicitors who engage exclusively in non-reserved work will not be required to purchase any PII, and the PII of those freelancers that do offer reserved legal activities will not have to comply with the MTCs; it need only be 'adequate and appropriate'. Where freelance solicitors have failed to purchase the proper insurance, their clients will be barred from making claims against the compensation fund.
The Society sought clarification as to what would constitute 'adequate and appropriate' insurance. The LSB noted in its decision approving the new rules that the SRA had shown it draft guidance on the matter, which the LSB expected to be published in advance of the new rules coming into effect.
In addition to encouraging the SRA to produce detailed guidance on the PII arrangements for freelance solicitors, the Law Society will be running a communications campaign to keep our members informed of developments, as well as publishing new practice notes detailing the regulatory requirements of freelancers (and solicitors working in unregulated firms). A webpage setting out the support we will be providing will be regularly updated.
Our guidance on freelance solicitors will fall into two categories: pre- and post- the SRA's go-live date. Pre-go live we will work to raise awareness of the freelance solicitor business model, highlighting the opportunities it offers. But the Society will not be in a position to provide definitive advice on any of these matters until after the SRA's go-live date of 25 November.
After that we will roll out a wide variety of assistance, for solicitors in established modes of practice as well as freelancers (and those considering making the leap to become freelancers). This will include:
risk management for firms dealing with freelance solicitors (as part of compliance forums);
assessment of the likely impact of relying on freelancers' undertakings (in an article in the Risk and Compliance newsletter);
podcasts on practising freelance;
'Practising solo' (a new blog supporting freelance solicitors, commencing December 2019); and
'Practising as a freelancer' (business model support and bespoke advisory work, including PII considerations as these crystallise).
When the regime is finalised, we will also be in a position to put out a freelancers' toolkit (subject to member demand); and perhaps a freelancers' accreditation (subject to various considerations).
Innovations in the new rules are not limited to freelance solicitors. For instance, they establish that there is no requirement to purchase PII for solicitors working in unauthorised firms and providing advice to the public. But freelance solicitors are emblematic of the SRA's desire to strip away regulatory burdens. This is an admirable impulse, but it is morally incumbent on the profession to make certain such reforms are not at the expense of consumer protection, and do not place solicitors at undue personal risk.
The Society will work to ensure these changes are implemented without compromising the protections that have been a distinctive mark of the solicitor brand.
Simon Thomson is policy adviser for PII at the Law Society