Dealt a huge blow by cuts in funding, law centres are reinventing themselves to survive
Last year's double-whammy of civil legal aid cuts and curtailed local authority funding has had a dramatic effect on the work of law centres. But thanks to a spirit of innovation and sheer doggedness, dire predictions that the changes would annihilate many centres have so far not materialised.
Instead, buoyed by a spirit of innovation, centres are evolving to offer pioneering services in the true style of a movement spawned in the 1970s to help those in need.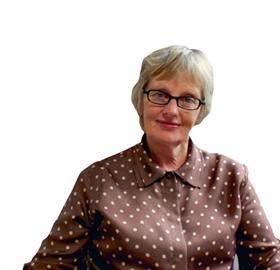 It took around six months from April 2013, when the legal aid cuts were introduced, for centres to feel the impact, says Julie Bishop, director of the Law Centres Network (formerly the Law Centres Federation).
Massive scope reductions, implemented by the Legal Aid, Sentencing and Punishment of Offenders Act 2012, removed in one fell swoop public funding for huge areas of civil work – including welfare benefits, debt, immigration and most housing. These provided the 'meat and drink' of law centres.
However, residual funding from legacy cases started before the cuts insulated centres from the shock. 'The reality of reduced legal aid and falling income came after that,' Bishop says.
Centres had planned for the cuts and implemented alternative funding arrangements, or restructured themselves, in anticipation of the more straitened environment.
The last 12 months have been about survival, with managers hoping their contingency plans would work and that nothing else would come along to derail them. 'Some plans worked and others didn't,' she says.
Nine centres have closed their doors in that time, leaving 50 remaining. 'We hope most others will survive and continue. Most are reasonably stable, but there are one or two that are on a knife-edge,' Bishop observes.
While some centres have secured funding to match the amount they received from legal aid, others have suffered huge cuts – some of over 50%, forcing them to become smaller organisations helping fewer clients. All at a time of rising need.
'Across the board, the main thing centres talk about is having to turn people away who they would have previously been able to help,' says Bishop. On average, centres are taking on only one in four of the cases they would have conducted in the past.
There are some compensations, however. As a result of the reduction in legal aid work, says Bishop, time has been freed to develop other projects meeting wider needs, in a way that centres were constrained from doing under legal aid contracts.
'While the service has shrunk, it is more targeted, which is an unexpected outcome,' she adds. 'We have found the situation has turned out better than we had expected.'
Centres have formed partnerships with other organisations to address the non-legal as well as the legal needs of clients, working in a more multi-disciplinary environment.
With funding from the Baring Foundation, Coventry Law Centre is working with Coventry City Council's Troubled Families team to provide legal advice and early intervention to address the myriad of issues faced by families with complex needs before legal problems develop.
Nottingham Law Centre is working with local GP surgeries to provide housing benefit advice to those presenting with depression. And Derby Law Centre is working with category D offenders, providing them with the opportunity to become volunteer advisers, helping them on the road to rehabilitation and increasing their chances of employment when they leave prison.
One big help for law centres was a change to their regulation. Before LASPO, law centres were barred from charging for their services. After 18 months of negotiation, notes Bishop, the Solicitors Regulation Authority agreed initially to consider waivers for individual centres, before allowing them to charge across the board.
'That made a huge difference,' she says. 'Without it, centres would have had to become alternative business structures, which would have been cumbersome and costly.'
The issue of charging for services is not uncontroversial. One centre that has run with the idea is Islington. Under the leadership of Ruth Hayes it set up Grass Roots – a social enterprise company which, on a not-for-profit basis, charges for immigration, education and employment advice.
For a fixed fee of around £200, clients get initial advice and a review of any documents.
'Essentially, we are trying to provide a service for those who couldn't afford a lawyer or who would choose to support a social enterprise,' says Hayes.
Any profit generated will be used to fund the law centre, which lost around 20% of its income following the legal aid cuts.
Hayes acknowledges that the climate is tough at the moment and she would not expect to generate enough money to fund a solicitor post. The money will instead be used to help fund disbursements such as medical reports where the loss of funding, she says, is as big a problem as the loss of legal aid casework.
Less controversially, centres have maintained and grown relationships with law firms, chambers and law schools whose lawyers, trainees or students provide free advice at clinics run and supervised by centres.
Nick Johnson, principal lecturer and pro bono director at Nottingham Law School, has noticed a rise in the interest from advice agencies in working with students.
'In the past, some were not convinced by our presence, but law centres are beginning to see us as a potential working partner,' he says. His students work with local centres and, under supervision, are providing a high level of service, recovering nearly £60,000 in employment cases.
The legal profession as a whole, says Bishop, has been extremely supportive, providing not just volunteer advisers, but also rooms, training, printing and legal advice on charitable status.
Gifts in kind provided mainly by law firms made up around 25% of the income of centres in 2013-2014.
'That means for every £1 in funding we received – through the generosity of law firms – we were able to extend it to the equivalent of £1.25: so £100,000 becomes equal to £125,000. That is significant for us,' she says.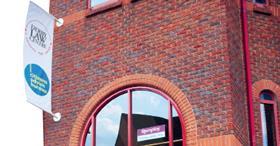 Those on the frontline, however, must deal with the daily realities of limited resources that leave an overwhelming unmet need.
Paula Twigg took over as director at London's Mary Ward Legal Centre 12 months ago. In that time, she says, the centre lost a third of its income with the demise of its sizable welfare benefits, employment and debt contracts. Staffing was cut by a quarter, to 19, and the management team pared from three to one.
Mary Ward helped over 1,000 people a year across London with welfare benefits cases. Now, with funding from Camden council, it helps only 300 – and that help is limited to those within the borough.
'We are turning people away, including returning clients who we have helped in the past,' she says.
The plight of those with welfare benefits problems is particularly bad.
'We are still seeing very poor decision-making [by the Department for Work and Pensions] with obviously erroneous decisions where clients have been wrongly assessed.
'They are waiting months for decisions to be overturned and now they can't get legal advice to help them,' she says.
Twigg also highlights the loss of disbursement funding with the removal of legal aid, meaning medical reports and interpreters can no longer be paid for. 'Clients are having to go to their GPs or consultants to try to get the reports for free, but many are charging between £40 and £100, and up to £250 for consultants' reports,' she says.
To alleviate the problem, the centre has started to develop public legal education work. Funded by the Legal Education Foundation and Camden council, it works directly with residents via community organisations to provide information on welfare benefits, in particular regarding eligibility changes, how to challenge a decision and where to get more information.
But, she insists, public legal education is only part of the jigsaw: 'People still need access to experts because the law is complicated. There are four volumes of Sweet & Maxwell's welfare benefits law handbook and more changes due to come into effect.'
The situation post-LASPO, she observes, is as bad as the centre had predicted. 'It was hard to run with legal aid contracts, but we provided a "lean machine". Now, without legal aid, the situation is horrendous.'
Getting funding, she notes, has become a cut-throat endeavour, as everyone is grappling for spoils from the same limited pots.
'We flagged up the changes with our clients and that has acted a bit of a filter, but we are still seeing demand for advice increase,' says Twigg.
And that spells trouble for the front desk staff, who are faced with increasing numbers of angry and frustrated people whom they are having to turn away.
Islington Law Centre has the same problem, which is echoed across the country – it is also not able to help the majority of people who pass through its door.
'Anecdotally, the unmet need is huge. We are helping one in five of those we would have done in the past,' says Hayes.
'We have to spend time selecting which clients to fund. When we have seen five people, but can only help one, how do you decide which case gets the help?'
She warns against trying to spread services too thinly to maximise the numbers of people helped with only limited advice: 'That is no good to anyone, as much of the work is complex.'
Looking ahead, Twigg warns of the 'crisis' consequent upon any failure to deliver good quality assistance reliably. Services have become more fragmented as funding is made available only for specific client groups.
One semi-success story to arise from what may otherwise seem a dystopian nightmare is that of the partial-resurrection of Birmingham Law Centre.
The country's second biggest law centre was forced to close in June last year with the loss of 20 staff jobs.
Michael Bates, a caseworker at the centre, attributed the closure to a combination of the legal aid and local authority cuts, together with the centre's failure to put itself in the best position to cope with the changes.
A couple of weeks after the closure, Bates began talks with Sue Bent, director of neighbouring Coventry Law Centre, with a view to reviving at least some of the service offered in Birmingham.
'It seemed inconceivable to me that a city the size of Birmingham could end up without a law centre,' he says.
Last September Birmingham Community Law Centre opened as a branch of Coventry Law Centre, providing advice on welfare benefits, debt, community care and public law, with Bates and a single solicitor.
'It was a regional response to the crisis facing law centres, says Bates, who is now the centre manager.
Since opening, 500 people have been through its doors. But, says Bates: 'It is a challenging environment. People are queuing up to see us. We have had to stop our drop-in sessions and move to appointment only, because we can't cope with the volume.'
The centre relies on limited-duration funding from trusts to finance most of its work, but retains legal aid contracts for community care and upper tribunal welfare benefits work.
Bates is upbeat about the future, even with the task of finding new funding, and he is heartened by the response both nationally and locally to reopen the centre.
'People have been interested in the story of the resurrecting the law centre service. It's exciting,' he says.
True to the spirit of many in the law centre movement, Bates appears up for the challenge: 'We need to find a different model of how to provided services. We are too positive to let the funding cuts turn ourselves inwards.
'We are thinking positively how we can join with others, accepting the fact that there are fewer of us providing services to more people, and that [we need to] find new and innovative ways to meet the increasing need.'
The silver lining in the cloud, says Bishop, is that law centres are back 'where their heart is'.
But there are more storms on the horizon – most notably further pending council spending cuts.
'I don't know to what extent they will impact law centres. Hopefully, the work centres have done to be less reliant on single sources of income will ensure they are ok,' she concludes.
TAKING ON WHITEHALL
As well as helping individuals and families, the work done by law centres also has a wider impact. Some centres have been involved in challenging government policies and practices.
Many continue to challenge decisions related to the government's controversial 'bedroom tax', winning important victories for clients. Earlier this month, Kirklees Law Centre won a challenge on behalf of a disabled couple. Wife Ann uses a wheelchair and her husband Kevin left his job to take care of her. They had been living in a council flat that had been adapted to Ann's accessibility needs. Following the government's welfare reforms, the couple were told to move to a smaller property or face a reduction in their benefits. The centre helped them appeal the decision so they did not have to move and did not have their benefits cut.
In July, the Migrants' Law Project at Islington Law Centre won a legal challenge to the Home Office's 'detention fast-track' programme, which the High Court ruled was unlawful. Under the programme, asylum seekers whose cases were identified for fast-tracking were detained until their cases were dealt with – sometimes waiting weeks before being allowed access to legal advice. Mr Justice Ouseley ruled that the programme 'carries an unacceptable high risk of unfairness' and said depriving asylum seekers of liberty and legal advice was 'unacceptable'.
The same centre in June won a High Court challenge to the Legal Aid Agency's refusal of exceptional funding in several immigration cases. The landmark case could broaden the scope for applying the exceptional funding scheme for cases where legal aid would not ordinarily be available. The scheme was intended to be a safety net, providing funding where its denial put fundamental rights at risk, but the court ruled the test has been applied too tightly.
In May, a transport authority in South Yorkshire reversed its decision to cut concessionary travel after Sheffield Citizens Advice and Law Centre issued judicial review proceedings of the policy on behalf of two of its clients. The centre argued that the authority had not considered the impact on disabled people adequately and had failed to comply with legal duties under the Equality Act 2010. The authority reinstated travel concessions for disabled people and introduced a half-fare for older people on trains.