A record number of sexual harassment and assault cases came before the SDT in 2019, with more promised in 2020. Is this tribunal the proper forum for these cases and how is it coping in what is unfamiliar territory? Eduardo Reyes reports
The low down
As the law continued to feel the force of #MeToo, the Solicitors Disciplinary Tribunal was scheduled for a slew of sexual harassment and misconduct hearings in 2019. Some cases made headlines, seeming to expose a culture of booze and abuse of power in the very top echelons of the legal profession. But will the law's own #MeToo movement turn out to be more of a moment? Some fear the profession will lose its focus and that the toxicity of this culture will reassert itself. And was the SDT the right forum to hear all these cases anyway? In some respects at least, the jury remains out.
Hollywood film producer Harvey Weinstein was found guilty of rape and sexual assault last week. Getting to that verdict was a gruelling journey for his accusers – had it been worth it when they could just have got on with their lives? Absolutely, one noted. 'I feel seen,' she added.
A lawyer found guilty in the criminal courts of such offences would be struck off, without question. A criminal verdict is delivered to the tribunal as a neat package, nuances and contested facts already determined. But the #MeToo movement has delivered less clear-cut cases to the Solicitors Disciplinary Tribunal (SDT).
What the Solicitors Regulation Authority has presented is a vastly increased number of cases where there are allegations of misconduct, including sexual harassment and assault, which do not have live criminal proceedings attached. Sixty-three such cases were referred to the SRA in 2019, and the regulator expects between eight and 12 new cases to be brought to the SDT in 2020.
These cases are classed as 'breaches' of the professional code and principles, but they bring the same evidential challenges as many criminal cases. They are not the sorts of case that represent the SDT's stock in trade – misdemeanours confirmed by forensic accountants or delivered with a criminal conviction.
The SDT insists it prepared well. Its 2018 annual report noted: 'In November 2018, SDT members and staff received training in respect of the specific considerations required when dealing with vulnerable witnesses.' At the start of 2019, the tribunal was prepping for 81 hearing days for such cases last year, although it fell short of this figure, in part because some cases were adjourned.

The regulator, for its part, draws attention to its responsibilities. A spokesperson tells the Gazette: 'It's key that we as the regulator – as well as firms themselves and other agencies – create an environment where people can report their concerns and have confidence that they will be addressed appropriately. With this in mind, we are committed to looking into concerns about sexual harassment and taking the necessary steps to tackle such issues, including appropriate disciplinary action.'
In 2019, notable cases that did not follow a criminal conviction included that of Sunderland solicitor Gerard Scott, suspended for 18 months for groping and 'sexting' a junior colleague. Former Freshfields partner Ryan Beckwith was fined for professional misconduct. There is also the case of City partner Geoffrey Critchlow, which involves allegations of unwanted advances toward and touching of a colleague. Critchlow will face prosecution (neither he nor the SRA wished to comment while the case is ongoing). Separately, Allen & Overy partner Mark Mansell is due to answer to the SDT for his part in drafting a controversial non-disclosure agreement.
Over at the bar, meanwhile, barrister Kevin Barry was reprimanded and fined £3,000 by a bar disciplinary tribunal for putting his hand down a woman's skirt.
In every case known to have been referred to the SDT, a man is being prosecuted for conduct directed at a woman. The other common factor is the excessive consumption of alcohol.
So how well placed is the SDT to handle these matters? Former SRA director of policy and education Crispin Passmore, now a consultant, comments: 'The starting point for me is, is it the right forum? Some people say these are criminal issues. They might also be criminal issues; the question is are they also regulatory issues?'
Passmore's view is that they are every bit as much a regulatory issue as 'running off with money or a pattern of negligent advice. We should nail the issue – it is a breach of regulatory standards. The SDT is an appropriate forum'.
It is early days to measure the SDT's effectiveness in handling sexual harassment and misconduct cases, Passmore adds, and no one to whom the Gazette spoke said otherwise. But themes are emerging.
Sanctions
One point at issue is the seeming mismatch in early cases between the evidence heard by the tribunal, and the apparently lenient sanctions applied where there is a finding against the solicitor concerned.
The case brought against Beckwith is one referenced by the SDT's critics. Beckwith was found in breach of his obligations as a solicitor after he went back to the home of a junior colleague ('Person A') following post-work drinks in 2016. The SRA alleged Beckwith initiated and/or engaged in sexual activity, where he ought to have known his conduct was unwelcome and that the other party was intoxicated to the extent she was vulnerable and her decision- making ability impaired.
The tribunal found Beckwith had caused harm to the profession but posed no future risk to the public. He was fined £35,000 plus costs. Beckwith, who denied the charges, is now appealing his conviction.
'There is a risk of a dissonance between increased regulatory focus on sexual harassment and penalties from relevant tribunals that may not be perceived publicly as sufficient'

Kieran Pender, IBA
Professor Richard Moorhead, head of Exeter University's law school, is an expert in professional regulation issues and gave evidence to the Commons Women and Equalities select committee during its dramatic hearings on non-disclosure agreements.
'I found the Beckwith case worrying – puzzling,' Moorhead reflects. (His comments do not relate to guilt or innocence, but the scope of the SDT's exercise of its authority to determine a matter before it.) 'The impression I got from reading reports is that they weren't willing to rule on non-consensual sex and issued a modest sanction. That's a bit strange. I think it will take the SDT a while to find its feet with this.'
International Bar Association senior legal adviser Kieran Pender tells the Gazette that the outcomes of regulatory processes count for a lot. 'While I won't comment on particular cases,' he says, 'I think there is a risk of a dissonance between increased regulatory focus on sexual harassment and penalties from relevant tribunals that may not be perceived publicly as sufficient. If this came to fruition, it could be a further deterrent to reporting – if targets of such conduct do not feel that perpetrators will be adequately sanctioned, why go through the often traumatic process?'
Wrong signals from the bar?
Barristers have featured in prominent cases of sexual harassment and misconduct. Barrister and recorder Professor Jo Delahunty QC (pictured) has been publicly critical of the bar disciplinary tribunal's sanctions against some individual barristers, believing they have signalled leniency for serious offences.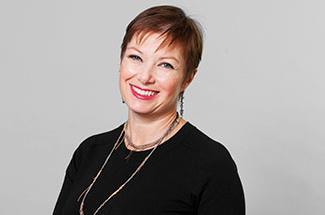 One example, Delahunty says, illustrates problems with the tribunal's approach and it does not involve an allegation of assault. Richard Ian Miles, called to the bar in 1997, was suspended for 10 months after making what she terms 'gross comments' on a private group called 'London floaters do as you likey'.


The five-member panel unanimously found that comments he made – which were all directed at one woman – were 'grossly offensive and disparaging, including matters of a sexual and/or violent nature'. It continued: 'For example, there were references to her being a prostitute and a witch, references to sexual and physical violence and, on one post, there was effectively a threat to kill her.' The tribunal found the posts to be targeted and misogynistic. It said his conduct was of a 'morally culpable or disgraceful kind that brought the profession into disrepute'.


'Damn straight it was,' Delahunty says. 'I fail to see how a sanction of 10 months' suspension was adequate. Men who conduct themselves in ways such as this have no place at the bar.'
Criminal standard
Key cases like this heard to date required the prosecution to meet the criminal standard of proof. Following a regulatory change, cases that relate to more recent events must meet the lower 'civil' standard.
That is appropriate, Moorhead argues: 'I'm generally in favour of a balance of probability test – it is still a robust one. If you are more than likely guilty, it's more than likely you should be struck off.'
In finding its feet, the SDT is arguably dealing with an even more complex set of challenges than the criminal courts. Will it, for example, find a way to assess the power politics peculiar to the legal profession in reaching conclusions about conduct?
'The power dynamics of a law firm, particularly involving partners, do not seem to be well understood,' observes a senior woman at an international firm's London office. She signed a non-disclosure agreement following a harassment claim against her boss at a previous firm, and spoke to the Gazette on condition of anonymity. 'Until the complex dynamics of a law firm are acknowledged,' she observes, 'the SDT and law firms will struggle to address the nuanced question of consent. I've heard lawyers talk about how victims happily socialised with their harassers, as if this somehow makes harassment implausible or the victim complicit. This ignores the pressure and expectations junior lawyers feel. And in any case, why should a victim exclude herself from team activities because she is being harassed?'
That issue of 'power' could feature in the case of Baker McKenzie's former London managing partner Gary Senior (he has now left the firm). After several days of hearings in December 2019, the case was adjourned and should resume in late April.
The firm is also facing prosecution, as are former staff and partners, including Tom Cassels, now a partner at Linklaters, who was involved in overseeing Baker McKenzie's investigation. Among the allegations is that Senior interfered in an investigation into a complaint of sexual assault made against him by an associate ('Person A'), with whom a settlement was later reached, covered by an NDA. It is the SRA's case that Baker McKenzie should have reported the incident to the regulator.
The SDT, Moorhead notes, 'make a meal of factual cases'. In a different context, he references the time, cost and controversy involved in the failed Leigh Day prosecutions. But, he concludes: 'It is to the SRA's credit that it pursues prosecution. The culture needs challenging. [The issue of sexual harassment] requires a clear signal. Prosecutions will help.' Cases to date, he adds, 'have been properly brought'. Where a prosecution is 'about behaviour in a work- related context… It would be a dereliction to not look at these cases'.
NDAs
The routine use of non-disclosure agreements in circumstances where there has been an allegation of discrimination, sexual harassment or assault complicates matters greatly in this area. In the Baker McKenzie case 'Person A' had signed an NDA.
In the 1990s, Zelda Perkins was working as an assistant at Harvey Weinstein's Miramax in London. When an allegation of rape against Weinstein was related to her by another employee, she and a colleague took legal advice and sought to leave in such a way as to curtail Weinstein's future conduct. Advice from Perkins' lawyers, of which she is now critical, was that the correct path was an NDA that imposed demanding requirements on both parties – clauses she describes as 'stringent' for Weinstein, relating to treatment and behaviour. 'If we had been able to exert those,' she tells the Gazette, 'we would have added something positive.' As it was, Weinstein and Miramax did not fulfil the requirements the NDA placed on them, which were broken with apparent impunity. Her lawyers were Simons Muirhead & Burton. Miramax was advised by Allen & Overy's Mansell.
Perkins and her colleague were prevented by the agreement from speaking, even to a therapist or health professional, about their knowledge or experience of events. In addition, she says, in a 'professional undertaking' Simons Muirhead & Burton agreed not to show the agreement to any third party. Perkins herself was allowed to view it but not to obtain her own copy. She eventually received a copy via a data subject access request.
'These agreements cover up a pattern of abuse. NDAs should be standardised and registered, with full transparency'

Zelda Perkins, former assistant to Harvey Weinstein
Mansell is set to face the SDT over his role in drafting the NDA, and after adjournments last year there is a preliminary hearing in private set for 16 March. Like Perkins and Moorhead, he gave evidence to the Women and Equalities select committee; neither he nor Allen & Overy has commented on the SDT case.
How the SDT views the NDAs related to its cases really matters, Perkins argues. She says the common argument that with an NDA a person gets 'a chunk of money' and to 'start again' is false. 'You can't explain in an interview why you are behaving weirdly around your past employment,' she notes, and in her case and that of her colleague restrictions were placed on their ability to access support. She says her colleague attempted to take her own life twice.
'Seeing the SDT and law firms take harassment seriously has emboldened me to be more open about my own harassment,' the senior woman quoted above says. 'From a legal perspective, I would feel more comfortable now about breaking my NDA.'
'The NDA is for the perpetrator and the company,' Perkins says. When she broke her NDA, she thought some such agreements had 'a plausible place', but the hundreds of professionals who contacted her after she went public – and the experiences they related – changed her mind. 'These agreements cover up a pattern of abuse. NDAs should be standardised and registered, with full transparency,' if they are to be used in future, she says.
Toxic culture?
Law's #MeToo 'moment' arrived in 2017, but many believe changing the culture will take a long time.
The IBA's Pender has been working with regulators and representative bodies around the world on sexual harassment issues. The UK, he says, is among the jurisdictions to have taken harassment and assault cases most seriously. But it is not alone. 'I suspect if you spoke to a regulator three years ago,' he says, 'they would have told you it was none of their business – the prior regulatory focus had been very client-focused, and interactions within the profession have not been seen as a priority.' That 'changed with #MeToo, and we have seen regulators in the United Kingdom, Australia, New Zealand and north America begin to look at these issues more closely – taking disciplinary action on some occasions and launching a range of initiatives. I suspect that trend will only continue'.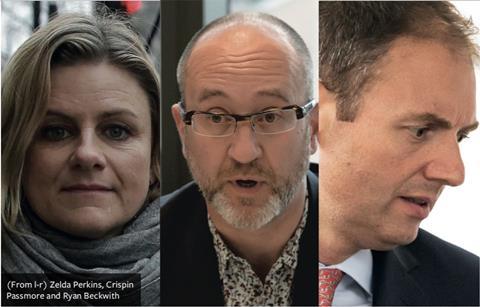 He adds: 'This trend will require regulators to think creatively about their existing powers and how they might be deployed to prevent and better respond to sexual harassment cases. There is no reason that some regulatory tools traditionally utilised in, say, cases of financial wrongdoing could not be effectively used to investigate pervasive sexual harassment and managerial inaction within a firm.'
But it could take even more than that – a proper cultural upheaval – to make the 'Person As' of the legal profession properly 'seen'. Otherwise the risk, Perkins warns, is that while 'everyone talks a good game, in another two years, it's possible people won't be as focused [on this]. That may be too harsh, but that's my gut feeling'.


Features editor