Junior lawyers have demanded answers from the Solicitors Regulation Authority on what protections are available to trainee and junior solicitors, particularly those who 'are afraid to speak up in "toxic" work atmospheres'.
In a letter to SRA chief executive Paul Philip the Law Society's Junior Lawyers Division (JLD) said it is concerned by rulings from the High Court and Solicitors Disciplinary Tribunal (SDT) which resulted in junior solicitors being struck off.
Sovani James was barred from the profession after the High Court overturned the SDT's decision to impose a suspended suspension and Emily Scott was struck off after blowing the whistle on her former firm's conduct. Both were found to have been working in difficult conditions but this was not deemed an excuse for their dishonesty.
James, then a junior at south east firm McMillan Williams, backdated four letters to make it look as if she had progressed a clinical negligence case while Scott, a trainee at the now closed Lincolnshire firm De Vita Platt, was found to have carried out her superiors' instructions as she wanted to stay in her job.
The letter, from JLD chair Amy Clowrey, asks the SRA to clarify;
The practical support and measures it has for junior lawyers who face difficulties raising concerns in the workplace and;
What the SRA is doing to ensure that organisations employing juniors do not have 'toxic' cultures in which they feel unable to ask for help.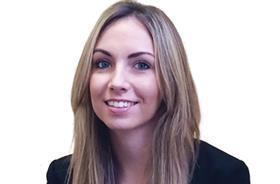 The letter also asks Philip what protections are given to those who alert the regulator to misconduct in circumstances 'whereby they may have been pressured into being complicit'.
'Our primary concern is the most vulnerable lawyers in our profession, by their role and experience, are not currently being adequately protected by the SRA's approach to enforcement or by any practical measures,' Clowrey wrote. 'Sanctions [similar to James's and Scott's] are likely to deter individuals, particularly junior lawyers who are the most vulnerable in our profession, to disclose wrongdoing (either by their employer or by themselves) for fear that they will be struck off, landed with a heavy costs order and receive negative publicity.'