A solicitor jailed for falsifying documents in an attempt to make a court claim against a former colleague and for perverting the course of justice has been struck off.
In an judgment published this week, the Solicitors Disciplinary Tribunal (SDT) confirmed that Diljit Bachada had been removed from the roll and had agreed to pay £1,650 in costs.
Bachada, admitted in 2001, was jailed for four and a half years in August last year. She did not hold a practising certificate at the time of her hearing last month.
She was jailed following a dispute with a former worker at Hollies Solicitors & Advocates in Bromsgrove where Bachada also worked as principal solicitor. A dispute over money owed to the former employee arose after she resigned from the firm in August 2012.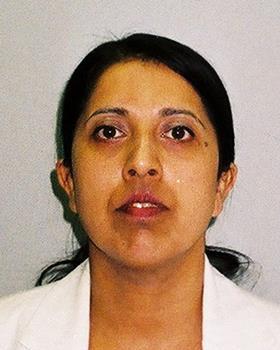 In May 2013, the victim received a county court claim made against her by Bachada for the sum of £20,486.35, claiming she had breached her contract of employment. Attached to the claim were two contracts apparently signed by the victim and Bachada.
But on closer inspection she realised she never signed these documents. Police also discovered that the Law Society copyright at the foot of each page was incorrect.
Bachada, 46, was jailed for two counts of fraud by false representation and two counts of committing acts intent to pervert the course of justice.
The SDT endorsed an agreed outcome between the SRA and the solicitor, adding: 'As a solicitor, Ms Bachada is an officer of the court but was also convicted of two counts of intending to pervert the course of public justice.'