A litigant involved in two similar IP cases had no right to stop the same law firm being instructed against them in both proceedings, the Court of Appeal has confirmed.
In Glencairn IP Holdings Ltd & Anor v Product Specialities Inc & Ors Lord Justice Flaux found no evidence that an internal 'information barrier' would be breached even in a relatively small firm.
Glencairn, a maker of whisky glasses, was appealing a judge's refusal to grant an order restraining the respondents' solicitors, IP specialist Virtuoso, from continuing to act.
The appeal asked whether a firm could be barred from acting for a party where, in previous similar litigation, the same firm had acted for another party against the same respondent in litigation, had been settled through mediation and/or a confidential settlement.
Virtuoso had represented Dartington Crystal over an alleged infringement of a UK registered design which was settled in 2019. The same firm then represented another manufacturer, Product Specialities. On the conclusion of the Dartington settlement, an 'information barrier' was put in place and the Product Specialities instruction passed to a team in a different location in the UK. None of the team was aware of the Dartington settlement terms.
Near to the conclusion of the Dartington case, Virtuoso took the view it would not be appropriate for the same team to be involved in the second litigation. An information barrier was set up and a different team assembled, led by Virtuoso partner Elizabeth Ward alongside Lauren Waterman and Gemma Wilson, with no access to Dartington documents. Ward told the court that neither she nor her team had any knowledge of the settlement between Glencairn and Dartington, and her evidence was accepted by the judge.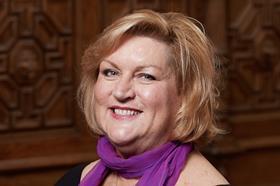 Glencairn submitted it would be impossible for a small firm such as Virtuoso to put up an effective barrier. The company claimed there was no physical separation at the firm, with some staff on both sides of the barrier sharing one office and continuing to work together on other cases. The team representing Product Specialities would thus have information should not have been available to them.
But the Court of Appeal dismissed the appeal, concluding that the burden of proof lay on Glencairn to detail what confidential information had been disclosed. There was no credible evidence to show the information barrier had been breached.
Criticism of the barrier was 'no more than assertion and supposition', concluded Flaux, and the lower court was entitled to find that the likelihood of confidential information being passed to the Product Specialities team was 'very low'.
Following the ruling, IP specialist Philip Partington, who is now a partner at national firm JMW, said: 'This decision illustrates the importance of confidential information and the need to set up information barriers in certain circumstances... it acts as a reminder that litigants can choose their own lawyers, but not those of their opponents.'