The former chairman of Swansea City Football Club is suing his ex-solicitors over their advice not to institute divorce proceedings.
Huw Jenkins claims to have suffered a £2.25m loss after south Wales firm John Collins & Partners LLP advised him in 2011 his finances were not sufficiently stable to reach to a financial settlement with his wife.
Jenkins' club had recently been promoted to the Premier League and his financial position improved substantially as a result: when the divorce was finalised in 2017 he ended up paying a £2.25m lump sum to his wife, as well as transferring assets and making periodical payments.
The dispute has come to light through a judgment discussing technicalities about the service and time limits of the claim.
In Jenkins v JCP Solicitors Ltd, the former chairman argues the LLP should have been aware that his financial situation was likely to improve and he should have been advised to start matrimonial proceedings before a material change in his circumstances.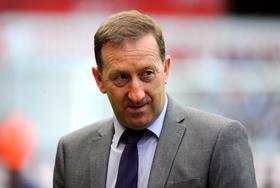 The firm says it did not provide any advice prior to 2015; any advice provided was within the range of advice which could have been given by reasonably competent solicitors; and in any event, if Jenkins had started matrimonial proceedings in 2011, it would not have resulted in a quicker or lower settlement.
The judgment itself was to rule on whether Jenkins' application to substitute John Collins & Partners LLP for the current defendant and successor practice, JCP Solicitors Limited, should be dismissed. The firm also applied to strike out the claim.
The limited company was incorporated in 2014. The firm said it could have no liability for advice given by a different entity prior to its incorporation. In March 2018, Jenkins issued an application to substitute the LLP for the company on the basis that he had mistakenly issued against the company rather than the LLP.
Last September, District Judge Osborne dismissed the substitution application and struck out the claim on the basis Jenkins knew, or should have known, the company was not incorporated until 2014.
On appeal, Mrs Justice O'Farrell DBE rejected any suggestion the firm misled the claimant or acted in bad faith, saying it was not incumbent on a party to point out errors in the claim advanced by the other side.
But she said the claimant had caused no prejudice through the failure to name the correct defendant, and a fair trial was possible. She exercised the court's discretion to allow the substitution of the LLP as a defendant in respect of advice from October 2011. Advice given in April 2011 was found to be statute-barred for limitation and the substitution was not allowed.
A spokesperson for JCP Solicitors said: 'We are obviously disappointed that a claim, which we consider has no merit, has been allowed to continue, albeit in part. Mr Jenkins didn't follow protocol and issued proceedings out of the blue after failing to undertake even the most basic of litigation checks.
'The recent judgment requires Mr Jenkins to plead his case again for the parts which are allowed to proceed. If and when he re-pleads in respect of those parts which are allowed to proceed, we will consider the new case and will continue to defend it vigorously.'