Two innocent law firm partners whose colleague stole millions from clients have been told they are not regarded as party or privy to her crimes.
In Dixon Coles & Gill (A Former Firm) v Baines, Bishop of Leeds & Anor) the Court of Appeal ruled that Julian Gill and Julia Wilding could therefore rely on a limitation defence as they face claims for the fraudulent actions of Linda Box.
Giving the lead ruling, Sir Timothy Lloyd said: 'A co-trustee is not to be treated as party or privy to another trustee's fraudulent breaches of trust unless facts are alleged and proved which show the co-trustee to have been implicated in the frauds in some way.'
Box, dubbed 'gangster granny' in the media, made unauthorised payments from the Wakefield firm's client account for years and misappropriated millions of pounds held on behalf of the Diocese of Leeds and other clients. She was expelled from the partnership in 2016 and later pleaded guilty to 12 offences of theft, fraud and forgery and was sentenced to seven years in prison.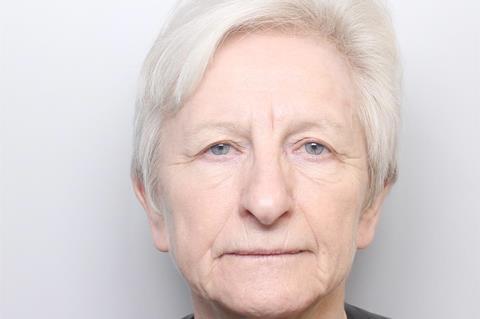 The diocese brought proceedings against the firm and Box. However some of the losses sued for arose from transactions more than six years before the commencement of proceedings and the issue to be decided was whether the innocent partners, who are otherwise liable for client losses, can rely on a limitation defence.
In December, His Honour Judge Saffman, sitting in the High Court in Leeds, held that the limitation defence did not apply as Gill and Wilding were to be regarded as party to or privy to Box's breaches of trust.
The appeal ruled that judge had been wrong. The decision discussed interpretation of section 21 of the Limitation Act 1980, which said that this defence did not apply to an action where a trustee was a party or privy to an action.
But the judges were also bound by the 1890 Partnership Act, which included nothing to show that the firm was to be treated as party in Box's fraud. Sir Timothy said it followed that the firm was not within the scope of section 21 and was entitled to rely on the six-year limitation period.
The decision follows another court ruling on a different issue from last November, where HHJ Saffman ruled that thefts from different parties did not have a 'sufficient interconnection or unifying factor' with any other claims to bring them within the PII minimum terms and conditions. The ruling effectively meant the personal exposure of the two innocent partners was considerably reduced.