A Supreme Court ruling on the status of privately owned land classified as a town or village green (TVG) does not clear up a fundamental general principle, a planning expert has said. The ruling in T W Logistics Ltd v Essex County Council and Ian Tucker, rejected a landowner's appeal against the registration of a piece of land.
Katherine Evans, partner and head of planning at national firm TLT said the decision reconciles a landowner's legitimate commercial uses with locals' recreational rights. However she said it is 'perhaps disappointing' that the justices did not address the general question of whether registration as a green should be barred if to do so would criminalise the owner's prior activities.
The land at issue is far from the popular image of a 'village green' - it is a stretch of quayside on the estuary of the River Stour in Essex owned by a transport company TW Logistics. Its main commercial activity is loading and unloading dry goods from coastal shipping. The land is also a general recreation space for local inhabitants, who 'walk dogs, stop and chat on the quayside'. In 2014, after an application by a local citizen, it was registered as a town or village green under the Commons Act, 2006.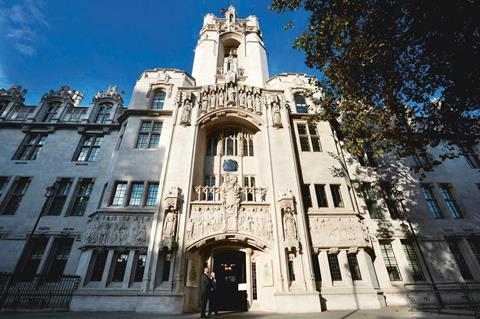 TWL challenged on the ground that registration could criminalise its commercial activities and that the recreational use of the land was not 'as of right'. The challenge reached the Supreme Court after being rejected by the High Court and Court of Appeal.
In judgment, five justices led by Lord Sales dismissed the appeal, ruling that registration did not criminalise TWL's pre-existing activity. They noted that local people 'have to exercise their rights over a TVG in a fair and reasonable way, so as to respect the concurrent reasonable and established use by the landowner. This has become known as the principle of "give and take".'
The concept of 'as of right' involves use of land 'in a way which would suggest to a reasonable landowner that they believed that they were exercising a public right in doing so. The landowner's concerns at their use do not affect the quality of that use.'
Commenting on the ruling, TLT's Evans said: 'The decision is interesting in the way it reconciles a landowner's legitimate commercial uses with locals' recreational rights. It is also a reminder to landowners of the risks of registration.' A ruling on the general principle of whether registration is barred if it would criminalise the landowner's prior activities will have to await a future decision, she said.
David Holland QC and Toby Watkin, instructed by Wilkin Chapman LLP, appeared for TWG; Andrew Sharland QC and Katherine Taunton, instructed by Essex County Council for the council; Richard Wald QC and Richard Eaton, instructed by Birketts LLP, for the second respondent, Ian Tucker.