Specialist Dentist / Prosthodontist
Since graduating in Johannesburg in 1967, Dr Edwin Bonner been practising dentistry in the UK and has had 54 years dental experience in NHS and private practice in the UK and hospital practice in South Africa, of which 34 years has been as a UK–registered Specialist Prosthodontist [41878].
He has written more than 2750 dento-legal expert witness reports, mainly for Claimant, in personal injury and negligence.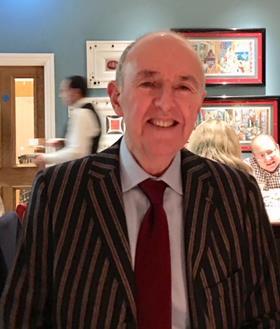 His expertise is in reconstruction with fixed / removable prostheses, TMJ dysfunction, oro-facial pain, as well as dental malpractice, breach of duty and negligence.
Since selling his innovative City of London practice in 2007, Ed has been involved in dento-legal matters on a full-time basis, and has worked extensively with Dental Protection Ltd as a Dental Advisor. This has entailed attending the GDC on many occasions,
He is currently able to undertake cases at short notice via Zoom or WhatsApp, or when necessary face-to-face in Belsize Park London NW3 by arrangement. Once Covid-19 lockdown is over, he will be available to travel throughout the UK and Northern Ireland by arrangement if required.
Ed has lectured extensively at dental schools and organisations in the UK and South Africa.