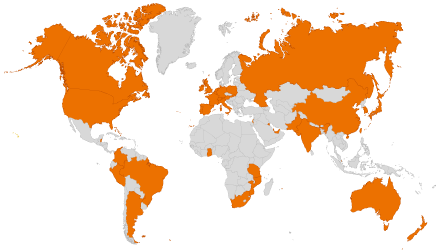 www.expert-evidence.com
Email: thomas.walford@expert-evidence.com
Expert Evidence Limited covers all the main areas of dispute resolution and consultancy in litigation and resolving issues between clients. We act as joint appointed or party appointed experts and have substantial experience in providing assistance to clients in dispute.
We provide Expert Witness Services, Dispute Consultancy, Mediation, Arbitration and Adjudication services. We are committed to professionalism and client service. A wide range of experts cover the different means of dispute resolution in the financial and construction sectors.
Expert Evidence is accredited by the main industry bodies in expert witness services and mediation. We are also members of the chartered institute of arbitration.
Banking has become a true global business and so Expert Evidence has also global experience in dealing with different litigation systems. We have a very international business in consultancy, mediation, arbitration and expert witness services - see below in blue for countries where executives at Expert Evidence have worked.
Expert Evidence is a company based in the UK and was formed in 1984. Company accounts and details of the directors are available through Companies House in the UK.
Worldwide Experience
Experts of Expert Evidence have worked in the following countries as experts, consultants or been consulted from lawyers in Australia, Argentina, Bahrain, Barbados, Bermuda, Brazil, British Virgin Islands, Canada, China, Colombia, France, Germany, Guernsey, Ireland, Israel, Isle of Man, Italy, Jersey, Kuwait, Panama, Peru, Portugal, Poland, Singapore, South African, Spain, Switzerland, Taiwan, United Arab Emirates & DIFC, United Kingdom, United States of America.
Expert Witness
Acting as an expert witness involves consideration of all the evidence to be presented at trial and then advising the Court on the areas where fault lies and where liability rests. A report is provided to the court, and where necessary, the expert is called to give evidence under oath. It is also frequently necessary for the expert to meet with other experts appointed by other parties and resolve where they agree and disagree on the merits of the case.
At Expert Evidence we have substantial experience in being appointed by banks, financial institutions, professional indemnity insurers and investment managers as well as their clients to advise on cases. We act for both UK cases and international situations, particularly in the offshore locations such as Jersey, Guernsey and the Isle of Man plus many of the ex-British colonies such as Gibraltar, Malta, Cyprus, Bermuda, Singapore, Hong Kong and Bahrain.
We have also acted in a number of cases in Criminal Trials with such aspects as Money Laundering, Insider Dealing, Confiscation of Assets and Tax Trials.
Our experts are:
Thomas Walford: http://expert-evidence.com/experts/thomas-walford/
Areas of Expertise: Banking expert witness, Criminal Money Laundering, Fraud and Insider Dealing expert witness, Custody expert witness, Information Technology expert witness, Investment, Management expert witness, Investment Banking expert witness, FSA Regulation expert witness, Lending expert witness, Mediation, Arbitration, International Arbitration
David Griffiths: http://expert-evidence.com/experts/david-griffiths/
Areas of Expertise: Banking expert witness, Building & Construction, Lending expert witness, Regulation expert witness
Paul Barnett: http://expert-evidence.com/experts/paul-barnett/
Areas of Expertise: Banking expert witness, Lending expert witness
Nigel Brigden: http://expert-evidence.com/experts/nigel-brigden/
Areas of Expertise: Banking expert witness, Criminal expert witness, Custody expert witness, Information Technology and Online Banking expert witness, Private banking and wealth management expert witness, Regulation expert witness
Matt Clarke: http://expert-evidence.com/experts/matt-clarke/
Areas of Expertise: Banking expert witness, Lending expert witness
Colin Cumberland: http://expert-evidence.com/experts/collin-cumberland/
Areas of Expertise: Banking expert witness, Private banking and wealth management expert witness, Lending expert witness
Mervyn Iles: http://expert-evidence.com/experts/mervyn-iles/
Areas of Expertise: Banking expert witness, Lending expert witness, FCA Regulation expert witness
Colin Marks: http://expert-evidence.com/experts/colin-marks/
Areas of Expertise: Banking expert witness, Lending expert witness, FCA Regulation expert witness
James Penman: http://expert-evidence.com/experts/james-penman/
Areas of Expertise: Banking expert witness, Lending expert witness
Jonathan Pitman: http://expert-evidence.com/experts/jonathan-pitman/
Areas of Expertise: Mediation
Robert Schon: http://expert-evidence.com/experts/robert-schon/
Areas of Expertise: Tax Expert Witness, Criminal Tax Expert Witness
Paul Smart: http://expert-evidence.com/experts/paul-smart/
Areas of Expertise: Adjudication