In Begum v Maran (UK) Ltd [2021] EWCA Civ 326, the Court of Appeal recently refused to dismiss a claim seeking damages from a UK-domiciled company following its sale of a ship to a third party, which arranged for its disposal in an unsafe manner. Although limited to arguability, it offers key insights into how duties could evolve into the consequences of corporates' interactions with third parties.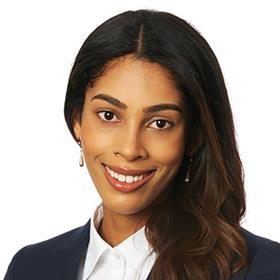 Background
Begum is a claim for damages brought by the widow of a deceased worker (Begum) against a UK-domiciled shipbroker (Maran) relating to a fatal workplace accident on a defunct vessel at a shipbreaking yard in Bangladesh in 2018. Maran (acting as agent) had sold the vessel to a demolition cash buyer, which subsequently sold it to the shipyard.
Begum's case was that Maran owed the deceased a duty to take reasonable care to ensure that the sale and demolition of the vessel would not endanger human health and the environment, or breach international regulations. In support (it being agreed that Bangladeshi and English law would be materially identical on the same point) Begum first relied on the principles of Donoghue v Stevenson [1932] AC (HL) 562; that is to say, that the injury to the deceased was reasonably foreseeable and he was so closely and directly affected by Maran's acts that it ought reasonably to have had him in its contemplation when selling the vessel (Route 1). Alternatively, Begum argued that Maran owed a duty under an exception to the rule that a party cannot be liable for the harm caused by third parties, because it was responsible for a source of danger exploited by third parties (Route 2).
Maran applied for the claim to be summarily dismissed, on the basis that the above was not arguable and the claim was time-barred. The case was determined on a set of assumed facts (many of which will be disputed at trial), under which Maran was assumed to have had autonomy over the sale and to have chosen a buyer in full knowledge of what would happen to the ship.
Duty of care – Route 1
The Court of Appeal considered that the claim was unlikely to fit neatly within Donoghue v Stevenson principles; in particular, under this head it may be challenging to establish sufficient proximity (due to the involvement of third parties) and there were difficulties regarding the ship itself as a dangerous object. Nonetheless, it was at least arguable (for example, Males LJ commented that proximity might be established if Maran had shipbreaking workers reasonably in contemplation when it sold the vessel and, consequently, involved the intermediate cash buyer to break any potential relationship).
Duty of care – Route 2
The Court of Appeal also noted that it would not be straightforward to establish a duty of care following Route 2, although this had a greater chance of success than Route 1 because it addressed the involvement of a third party in the events giving rise to the claim. Coulson LJ observed that the exception only operated in relatively extreme circumstances and questioned whether the sale of the ship created a source of danger within the boundaries of existing case law.
Nevertheless, after considering the factual assumptions made in the case (including Maran's alleged active role and knowledge), Coulson LJ considered that it might be possible for the necessary requirements to be made out. While the case might be regarded as an 'unusual extension' to an existing category of cases where a duty of care has been found, it would not create a new basis of tortious liability and so should not be dismissed as it was at least arguable.
The Court of Appeal also held that it would be inappropriate to summarily dismiss a case concerning a 'rapidly-developing area of law,' which should be resolved on findings of fact ascertained at trial.
Limitation
The arguments on limitation are not considered in detail here. In short, Begum faced difficulty with a one-year time bar under Bangladeshi law. One of the ways she attempted to overcome this was based on the argument that she would face 'undue hardship' if the time bar was upheld, in circumstances where there was an apparent error in identifying the date of her husband's death, which had resulted in the late issuance of the claim. This was accepted as arguable and remitted to the High Court for determination as a preliminary issue.
Conclusions
Begum follows recent Supreme Court cases Vedanta Resources Plc v Lungowe and Ors [2019] UKSC 20 and Okpabi v Royal Dutch Shell [2021] UKSC 3 and forms part of a wider trend of holding companies to account for the social and environmental impacts of their broader operations. Even if it fails on limitation grounds, in which case Begum's claim will not proceed to trial, it could have significant implications reaching beyond the shipping industry. This is because the duty of care arguments raise general questions of corporate responsibility for the end consequences of economic interactions.
Nevertheless, Begum was not a final merits decision and, as the appellate court recognised, establishing such a duty of care will not be straightforward, particularly in light of public policy considerations. The facts on any given case will also be important; it may not always be possible to build a case as to the defendant's assumed knowledge, which was central to the court's decision in Begum. Furthermore, it should be remembered that before the English courts, old procedural hurdles to such claims could return, in particular, the possibility of arguing forum non conveniens in post-Brexit cases.
Madison Hardwicke-Hunter is an associate at Linklaters