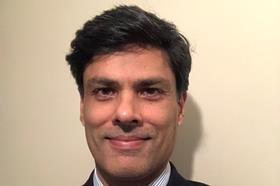 Cross border law firm Giambrone has hired solicitor advocate Khizar Arif as partner.
Arif specialises in contentious issues and has experience dealing with defamation that involves online/social media publication claims, along with privacy, confidence, harassment, human rights, data protection and GDPR cases.
He has represented private individuals, high-ranking public and 'politically exposed' officials, corporates (including publishers, newspapers and broadcasters) and charities and their directors, officers, associates and trustees.

Arif was called to the Bar in 2001, before being admitted to the Law Society's Roll of Solicitors in 2004 and attaining Higher Rights of Audience in 2005. He is a member of the Solicitors' Association of Higher Court Advocates.

Arif, who is based at the firm's London office, commented: 'I'm delighted to join Giambrone, a prestigious, dynamic firm that is currently embarking on an exponential expansion programme, that I am delighted to be part of. The firm has an impressive cross border capability and client base. I look forward to developing a defamation and privacy capability for the firm and its clients.'
Global Managing partner Gabriele Giambrone said: 'We welcome Khizar to Giambrone and are excited at his joining us with the range of specialisms that he brings. His work in the field of defamation and privacy, including data protection issues, represents an exciting new service for our clients across the jurisdictions in which we operate. Giambrone aims to provide our clients with experienced well-regarded lawyers offering advice that is nothing short of legal excellence.'
Giambrone has offices across Europe.