The plight of three solicitors banned by the High Court in a case that went to the heart of a 'toxic and uncaring' culture in one workplace has prompted calls for fitness to practise rules
Three solicitors were last week struck off by the High Court after the Solicitors Regulation Authority successfully argued they had been treated too leniently by the Solicitors Disciplinary Tribunal.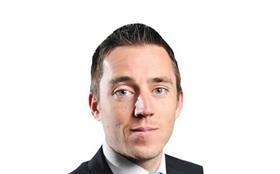 Sovani James, Esteddar Macgregor and Peter Naylor had all been found to have acted dishonestly and given a suspended suspension. Lord Justice Flaux disagreed with the sanction and banned them from practising, less than two weeks after reserving judgment following a two-day hearing.
The story is one of the best-read online articles in the Gazette's history, and most solicitors will have a view on whether the solicitors were treated fairly. But the case has prompted calls for firms, managers and regulators to look again at how lawyers with mental health problems and/or work pressures are looked after –and what scope they have to seek help.
James was a junior lawyer three years post-admission when her dishonesty started. She repeatedly covered up the lack of progress on a clinical negligence case. Flaux LJ acknowledged that what he called a 'toxic and uncaring' culture in her firm, McMillan Williams, was an explanation for her dishonesty – but not an excuse. It could not amount to exceptional circumstances justifying a lesser sanction than a strike-off.
McMillan Williams told the Gazette that a new leadership team has already improved employee relations and welfare measures. The SRA has confirmed it is taking no action against the firm.
So what of other lawyers – and anecdotally this is an issue that goes far beyond one firm – who are struggling with stress, anxiety or depression, often brought on by workplace pressure?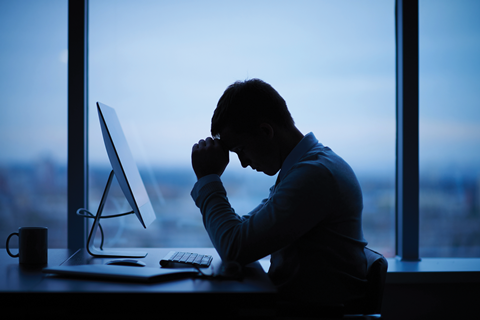 LawCare, the lawyers' mental health charity, says welfare is a leadership responsibility, with senior figures across the profession needing to take a careful look at education and training to prepare lawyers for the rigours of practice. 'The working environment in many law firms and chambers does not support a culture where lawyers feel able to tell colleagues they have made a mistake,' said the charity. 'We must do something about this, as the consequences of not admitting mistakes or trying to resolve them can lead to the end of your career.'
For many, the introduction of fitness to practise rules is imperative. These give individuals and firms the chance to flag up with regulators mental health issues that may impair their ability to do their job properly.
The Bar Standards Board already separates disciplinary issues from health matters, and can impose restrictions on practising rights that are entirely non-disciplinary and private. This ensures public protection while allowing a safe space for reporting of issues that may impact on a barrister's ability to offer effective services.
The SRA has the power, through the Legal Services Act, to create a similar regime for solicitors – but appears reluctant to set any changes in motion. Asked if fitness to practise regulations were on its radar, a spokesman declined to comment. On last week's judgment, the regulator said: 'All firms must be run in accordance with the relevant rules and regulations, and in a way that encourages equality of opportunity and respect for diversity. We can and do take action against firms that fall short of the standards we set.'
Paul Bennett, whose firm Aaron & Partners represented James, says this is now a credibility test for the SRA to ensure the profession does not discriminate against those with physical or mental impairments.
'The onus is now on the SRA to act within its statutory objective to promote a strong, diverse and effective profession which reflects society, which reflects the clients we serve, by creating fitness to practise rules,' he said.
On the High Court judgment, Bennett added: 'Ms James had apologised for and accepted her grave error in uniquely challenging circumstances. The High Court decision represents the end of a legal career, which many observers will view as unnecessarily harsh.'
By contrast, Andrew Katzen, regulatory partner at London firm Hickman & Rose, said: 'Fitness to practise rules would not introduce support groups for hard-pressed solicitors. They could amount to just another tool by which the regulator could discipline and strike off solicitors.'
The SRA's decision to appeal this case was a mistake and missed opportunity, added Katzen, meaning the regulator ended up tackling the symptom rather than the cause.
The outcome of the James case has sparked fierce debate: some see dishonesty as a necessary red line; others prefer the tribunal's nuanced approach to sanction. It is a debate that will only intensify.