Dissent is growing over government inertia on so-called 'lawfare'. But Brexit and a lack of clarity about what exactly needs to be done leave the issue dogged by uncertainty
The next prime minister can expect an inbox clogged with MPs asking what is happening to armed forces legal reforms.
The issue of 'lawfare' has never gone away, but there are signs that government inaction will no longer be tolerated.
'The government has achieved almost nothing in the past five years,' Tom Tugendhat MP, chair of the foreign affairs select committee, told an event organised by thinktank Policy Exchange. 'This is a sad indictment of a list of Conservative defence secretaries. This is not academic… this is about whether the strong can protect the weak, or whether it is every person for themselves.'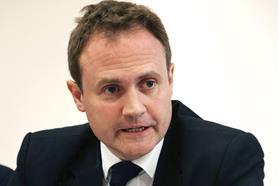 In 2014 Tugendhat called for legislation to protect retired and serving armed forces personnel from court action. Since then the Iraq Historic Allegations Team has been disbanded and human rights lawyer Phil Shiner – who brought claims against the Ministry of Defence – has been struck off for dishonesty. But former forces members continue to be dogged by investigations dating back years if not decades.
The frustration for campaigning MPs is that greater action – possibly even legislative change – might have been achieved were it not for their party busying itself over Brexit. Former justice minister Lord Faulks (Edward Faulks QC) told the Policy Exchange event: 'I spent months working with Dominic Raab on a British bill of rights which incorporated some of the changes. Had the referendum gone the other way David Cameron would have initiated the legislation to deal with some of these issues.'
Some support amendments to the Human Rights Act, the introduction of which is often blamed for the 'judicialisation' of war, while others want a shift in attitude from law-makers who fail to understand that conventional rules do not apply to the frontline.
In May, defence secretary Penny Mordaunt MP promised an amnesty on historical prosecutions for veterans who served in Iraq, Afghanistan and anywhere but Northern Ireland, as her department consulted on a presumption against prosecution for offences more than 10 years old.
This is a sad indictment of a list of Conservative defence secretaries. This is not academic… this is about whether the strong can protect the weak, or whether it is every person for themselves

Tom Tugendhat MP
Solicitor Hilary Meredith, who represents the armed forces in such claims, has suggested a statute of limitations on prosecuting British soldiers involved in past conflicts, and that combat immunity be enshrined in criminal law as a partial defence to prosecution.
A Policy Exchange report, Protecting Those Who Serve, advocates that parliament should amend the Human Rights Act so that it does not apply to any death before the legislation came into force in October 2000. It also wants legislation requiring the consent of the attorney general before a prosecution is brought against former or serving UK forces.
The report's co-author, Oxford Professor Richard Ekins, has advocated that the rules governing conflict must fall under the Geneva Conventions rather than the European Convention on Human Rights. He suggests parliament might amend the Human Rights Act to limit its extra-territorial application, although this risks driving litigation out of England to Strasbourg. The other solution may be to defy adverse judgments of the ECtHR, although critics point out this hardly chimes with the UK taking the moral high ground when entering into conflict with nations that do not respect the rule of law. As Doughty Street barrister Adam Wagner said: 'You don't want that culture of impunity on the battlefield. You want soldiers to know that if they do something wrong, they will be held to account for it.'
Barrister and former army officer Patrick Hennessey, who co-authored the report, stressed that the discussion should not be about ignoring crimes by service personnel, but the courts not being equipped to handle them. 'People I speak to who are still serving are against the idea they are being seen to request impunity. They are saying "we are capable of enforcing these standards and we don't want that to be contracted out".'
Tugendhat blames lawyers for putting the wind up ministers wary of legal pitfalls, adding: 'Pressure from lawyers led secretaries of state to believe the status quo was easier than challenging that opinion.'
Resentment over ministers doing nothing will only grow – as will the sense that lawyers have tied the government in knots. The new prime minister may decide that something has to give.


Deputy News Editor