A former sole practitioner has been banned from the profession for dishonesty over financial transfers – having given notice he would appeal before the decision was even made.
Nicholas Peter Whiffen was struck off last month by the Solicitors Disciplinary Tribunal. The charges included making 50 payments worth £30,000 from the client bank account to his personal account or to pay for staff wages and office overheads.
Whiffen, a sole practitioner with Kent firm Hesling Henriques Solicitors, had been due to face a three-day hearing before the tribunal, but emailed the day before its start date to say he could not attend remotely and was not prepared to risk catching Covid-19 by travelling into central London.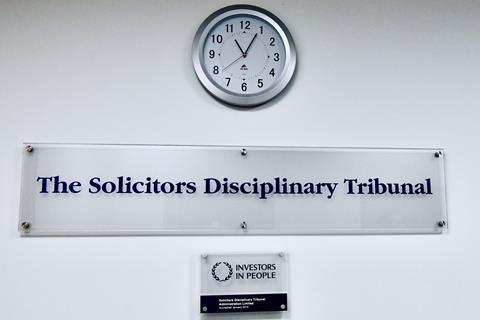 He claimed to have attempted to agree an outcome with the SRA and said he was 'utterly impecunious' and unprepared for any hearing. He added: 'I cannot attend and if the hearing goes ahead I put you on notice that I will be appealing any decision on the grounds of non-attendance as I am unable to prepare and being refused the right to attend.'
The tribunal rejected his submissions and the hearing went ahead. The tribunal heard that the SRA had been alerted to Whiffen by a barrister who complained about non-payment of fees of £28,000 from three clinical negligence claims.
Investigators looked into the firm's account and found a 'creditors list' totalling more than £153,000. This detailed where the firm had received payment from a third-party insurer or government department but the supplier had not been paid.
The 50 payments from the client bank account were recorded on a client ledger matter called 'miscellaneous', although Whiffen said he did not believe client money was misused and denied wrongdoing. Client damages were also held incorrectly in the firm's office account, in breach of accounts rules, meaning the solicitor was effectively running the client and office accounts as one.
Whiffen denied dishonesty but the tribunal found that he took a decision to withhold payments for legitimate disbursements and was 'even more pro-active' in making improper payments from the client account.
Whiffen accepted allowing matters to 'run out of control' and that failing to properly supervise accounting systems effectively led to the closure of the firm.
The tribunal ordered him to pay £18,500 costs.