A high-flying solicitor has told the tribunal he would not have put his career in jeopardy by lying to satisfy a regular client.
Stephen Evans-Jones, formerly an equity partner in the Manchester office of Fieldfisher, said he was not a dishonest individual and denied misleading colleagues to further his client's litigation prospects.
The real estate specialist is alleged to have backdated documents in May 2018 in possession proceedings to show that formal demands had been made months previously. He is also alleged to have signed the documents and, 14 months later, to have knowingly allowed them to be used as part of litigation forms.
The Solicitors Disciplinary Tribunal heard that Evans-Jones admitted to having 'recreated' copies of certain documents that he believed had already been produced and that this was a mistake on his part. Under cross-examination, he repeatedly denied signing the papers, saying the signatures purporting to be his were false, and denied knowingly deceiving colleagues by allowing them to be attached to claim forms and signing a statement of truth that they were contemporaneous.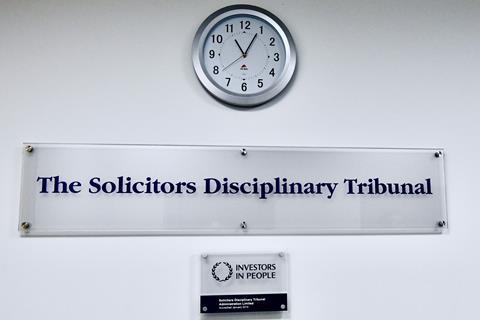 He said: 'I am embarrassed and humiliated, it has been on my mind for the past two years. Signing that statement was the worst thing in my career, I wrongly believed I was in the office [when the documents were said to have been produced] and the second I discovered I was not I told [general counsel].'
It was put to Evans-Jones that the client who stood to benefit from the mistake was a long-standing and valuable one to his firm. He explained that he and colleagues had always been honest with this client when mistakes had been made in past. He added: 'Why on earth would I carry on this master fraud to risk my very successful career that I worked so hard for, for the sake of my client? There is no point in me risking my career and lying. I made an honest mistake and I am living every day with it.'
The tribunal heard that Evans-Jones worked in a 'frantic' environment which caused him to feel in a 'constant state of stress, anxiety and busyness'. The solicitor of 19 years, who resigned from Fieldfisher last November after being suspended by the firm, said he would be signing 100 papers every day and people would constantly approach him in the office with something for him to check.
The issue of the backdated documents only came to light after Evans-Jones himself had raised it with the firm, after his wife had noticed the couple were away on holiday in February 2018 when the forms were purported to have been created. The tribunal heard from a former colleague of Evans-Jones who stated that he had produced one of the letters later recreated by Evans-Jones.
The hearing continues.