Solicitor-advocate Alan Blacker is preparing to appeal against the decision of the Solicitors Disciplinary Tribunal to strike him off.
Blacker (pictured), who also goes under the name Lord Harley, was banned from the profession last week after a string of accounting and dishonesty allegations were proven against him.
The Rochdale lawyer, who came to public attention when he was described as 'looking like something out of Harry Potter' by a trial judge, was not present at the hearing, citing health problems for him not being able to travel to London.
He had applied for an adjournment and has repeatedly said he is prepared to appear if the tribunal is reconvened in Manchester.
The Gazette understands that Dr Anton van Dellen (pictured below), from Goldsmith Chambers, has been instructed to represent Blacker in a challenge to the decision on a pro bono basis.
In a statement, van Dellen said his client was 'very disappointed' with the decision of the SDT made in his absence. 'He was unable to attend due to his disabilities, which will be the basis of his application for a rehearing under the SDT rules,' said the statement.
'He is very concerned that reasonable adjustments are not being made for his disabilities, as is required by law. He is also amazed by the extremely high level of costs incurred by the SRA.'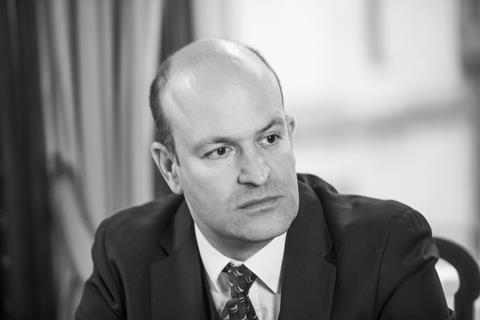 The tribunal agreed last week that Blacker should pay £86,000 of the SRA costs, although as Blacker supplied no statement on his means it is unknown how much can be recovered.
Giving his ruling, tribunal chair Paul Housego congratulated the SRA on a good job following what was a 'plainly rather difficult case'.
The tribunal found it proven that Blacker, 44, made false statements about his qualifications and accreditations and failed to keep accounts for the work his Rochdale firm was carrying out.
Some of the claims, made through his LinkedIn profile, included studies at Oxford University, first-class honours degrees and practising rights in Canada, Ireland and Denmark. The tribunal heard these were all untrue.
Blacker denied all claims against him and has 21 days from the written judgment being published to appeal.