A former equity partner with international firm Fieldfisher has been cleared of dishonesty after backdating letters and allowing them to be attached to a claim.
The Solicitors Disciplinary Tribunal found today that Stephen Evans-Jones had acted without integrity in one aspect but that allegations of dishonesty and recklessness were not proven. The tribunal opted against restricting his ability to practise but issued a £50,000 fine and £11,400 costs order.
The 45-year-old real estate specialist had faced a two-day hearing this week where he admitted he had 'recreated' letters in May 2018 that he thought were already sent out and dated them three months previously. These letters were then attached several months later to particulars of claim for his client's possession proceedings.
The tribunal found Evans-Jones breached SRA principles by creating letters which he backdated to make it appear they were contemporaneous, then allowed them to be part of the claim. But he was cleared of wrongdoing over the alleged signing of a witness statement and cleared of the most serious aspects of the allegations.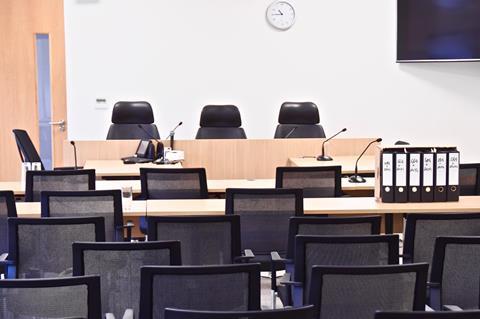 Yesterday during cross-examination, Evans-Jones had repeatedly denied signing the documents and denied knowingly misleading the court or opposition solicitors, saying there was 'no point in me risking my career and lying'.
Announcing the decision, the tribunal panel chair said that recreating documents and not making it clear they were recreations was 'something that is lacking in integrity, and we are very conscious of solicitors needing to be scrupulously accurate in all they do'.
Jonathan Goodwin, representing Evans-Jones, said in mitigation that the solicitor of 19 years had an unblemished record and the support of several people who had written character references. He stated that his client, who is now director with another firm, still had much to contribute to the profession and the public and he looked forward 'with optimism'.
Goodwin added: 'He wants to put these last two years behind him, which he has found traumatising, embarrassing and humiliating'.
The tribunal's full judgment will be published in around seven weeks, with Evans-Jones and the SRA having 21 working days to appeal the decision or sanction if they wish.
Evans-Jones, based in the Manchester office, was described during the hearing as a 'heavy hitter' who billed around £3m a year and had a team of more than 20 people working under him. He was placed on gardening leave by the firm in March 2020 and resigned last November.