A barrister who accepted a £110,000 loan from a client while practising as a solicitor and provided clients with misleading information has been disbarred by a disciplinary tribunal.
David Kingsley Wedge, an unregistered barrister who was called to the bar in 2002, was struck off the roll of solicitors in 2019 for a series of failings between 2008 and 2016.
These failings included not providing clients with a proper standard of service and dishonestly supplying them with misleading information. Wedge was also found to have accepted a personal loan for £110,000 from a client in circumstances in which he had not advised seeking independent legal advice and/or in which there existed a conflict of interest.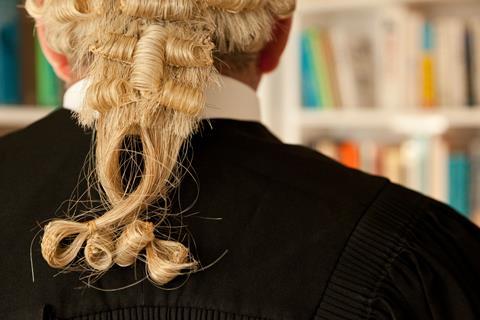 Wedge has now been disbarred by the Bar Tribunal and Adjudication Services, which found he repeatedly lied to two clients and to the regulator. The tribunal added that Wedge showed 'no empathy' for his clients and 'no remorse', and that his actions were likely to diminish public trust and confidence.
A spokesperson for the Bar Standards Board said: 'The tribunal's decision to disbar Mr Wedge reflects the fact that he failed to show integrity when practising as a solicitor, and demonstrates that barristers are expected to uphold the highest standards of conduct. It also serves as a reminder that any barrister subject to disciplinary findings within another profession must report them to the BSB.'