A male barrister who made numerous sexual comments to a female mini pupil has been suspended for six months – after being fined for inappropriate drunken behaviour towards a pupil in 2018.
Robert Kearney, called to the bar by Inner Temple in 1996, was found to have engaged in 'inappropriate behaviour of a sexual nature' over the course of a three-day mini pupillage in 2015. He was in a position of trust at the time.
According to a finding by the Bar Tribunals & Adjudication Service (BTAS), Kearney made six comments to the female mini pupil, including asking what her bra size was. He also leaned in to the mini pupil when they were alone in a lift, smelt her neck and asked what perfume she was wearing.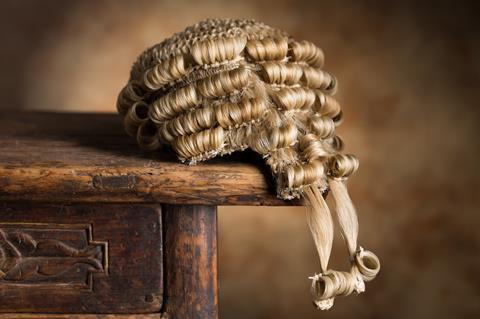 Kearney was suspended for six months and was told he should not take on pupils, mini-pupils, or anyone on work experience. He was also ordered to pay costs of £3,000.
The Gazette understands that he intends to appeal.
In November 2018, Kearney was reprimanded and fined £1,000 for inappropriate drunken behaviour towards a male pupil barrister at a social event in 2017.
According to an outcome published by BTAS at the time, Kearney sat 'uncomfortably close' to the pupil and put an arm around him, 'engaging in excessively physical and unwanted contact'. He also made 'uncomfortable, hostile and intimidating' statements, including asking if the pupil had ever 'taken a woman from behind'.
Commenting on the most recent order, a spokesperson for the Bar Standards Board said: 'There should be no place at the bar for sexual harassment. Mr Kearney's actions were unacceptable and constituted a breach of the BSB Handbook. The BSB recognises the difficulties for those who come forward with such concerns and bringing charges reflects the seriousness with which the BSB treats such conduct. The unacceptable nature of this conduct is reflected in the decision of the tribunal.'
Claims have been made this year that disciplinary matters involving sexual conduct are dealt with too leniently by the professions' disciplinary body.
A public consultation on proposals to update the sanctions guidance for barristers, including in cases of sexual misconduct, is due to begin next month. The complete revised guidance is expected to come into force in November.