A burnt-out managing partner suffered discrimination because his firm failed to understand his condition and act accordingly, a tribunal has concluded.
The Nottingham employment tribunal heard that Michael Taplin, former head of the Derby office of top-50 firm Freeths, was urged to 'be more positive' in the office while his mental health was deteriorating - a plea that was described by the judge as 'grossly insensitive'. Taplin was also told by the firm's chairman Colin Flanagan that he had 'lost a yard of pace' and should 'drop back into midfield' to leave the captaincy to someone else.
During a three-week trial last year, the tribunal found that Freeths had 'genuine concern' over the impact of Taplin's behaviour on colleagues, but concluded there was no meaningful communication about his condition and how it might affect his conduct. Red flags about an 'exceptional workload' were not heeded because of a lack of understanding and no structured plan put in place for offering support.
Taplin was forced to be absent from work having felt 'burnt out' after dedicating up to 15 hours a day to his work. The tribunal said there was no evidence that measures were taken to monitor his working hours or the annual leave he was taking. Taplin, who had been the highest billing equity partner for five consecutive years, claimed that Flanagan was more concerned with the firm's ranking in surveys such as the Best Companies list than with his mental health.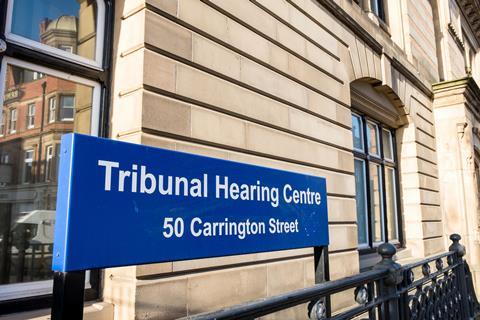 The firm submitted that it took 'extensive steps' to assist Taplin, such as persuading him to reduce his workload, relinquish management of the Derby office, take time off, delegate work and focus on business development.
Employment Judge Broughton said Taplin had been absent for seven weeks in 2017 but the firm relied on him seeking his own advice and counselling and took no steps to find out about the extent of his condition.
The judge added: '[Freeths] had benefited over the years from his drive and passion for his work however, that at least in part, had we find on a balance of probabilities caused or contributed to his ill health… if the [firm] were to allow him to return to the workplace, they had an obligation to apply their minds to how they could prevent the risk to his health that his work may cause.'
The tribunal also concluded that a failure to assign a designated mentor for Taplin's return amounted to discrimination, as did the failure to adjust his annual billing target of more than £250,000.
It was heard that Taplin was suspended in June 2018 over a joke he had told at a staff presentation soon after his return from an extended period of absence. A senior figure at the firm had known in advance about the joke and emailed a colleague to say it would be a 'car crash', and the judge said there was a 'certain expectation of disaster and willingness to let it unfold'.
The tribunal concluded that Freeths' failure to explain the basis for the suspension was unreasonable, the firm was 'deliberately evasive' and this caused Taplin additional anxiety.
A remedy hearing will be held at a later date. In a statement, Freeths said: 'While the tribunal's principal decision on liability has been issued, the remedy is yet to be determined. The proceedings are therefore still ongoing so it would be inappropriate for us to comment further on the case at this stage.'