A City partner has been struck off for dishonestly inflating her billing figures when applying to move firms.
The Solicitors Disciplinary Tribunal found that Tracey Ann Sheehan, head of telecommunications at Hill Dickinson, had provided untrue billing figures when she successfully applied to join Dentons' partnership in 2015, and when she moved to Hill Dickinson in 2017. It also found the regulator's allegation of dishonesty proven.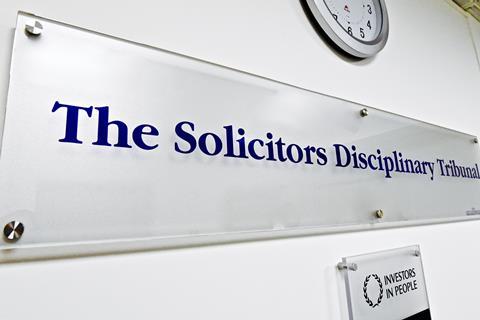 The tribunal said it appreciated that Sheehan had been under 'substantial pressure' during the relevant period, but said it had 'no doubt' as to the findings it reached, particularly in respect of dishonesty.
The three-person tribunal ordered Sheehan to pay costs of £51,615 to the Solicitors Regulation Authority. The hearing lasted for five days.
The tribunal heard earlier this week that Sheehan told Hill Dickinson in 2017 that she billed £1.4m in one year at Dentons. In reality, the tribunal heard, she billed just £177,000 during her two-year stint at the firm.
The SRA also cited an example where Sheehan billed £3,837 for a piece of work at Taylor Wessing, but told Dentons she billed - or would have billed if she had been sufficiently supported - £220,000.
Sheehan told the tribunal that the figures she gave to Dentons did not represent the amount she actually billed, but the amount she would have billed at her former firm Taylor Wessing had she had sufficient resources. She said Dentons was aware of this when it took her on as a full equity partner.
The tribunal also heard that Taylor Wessing did not record billing figures in the same format as Dentons requested, and that Dentons had wanted to 'oust' Sheehan from the firm.
The tribunal's decision is open to appeal.