Two solicitors who were jailed for false accounting have been ordered to pay back more than £200,000 by a court.
Ayaz Siddique, 49, and Deepankar Dixit, 39, previously worked at a law firm in Newcastle where they stole thousands of pounds by funnelling money into a cash account they kept outside the business.
The pair, both from Newcastle, were convicted and jailed in December 2019. They were then further investigated by officers from the North East Regional Economic Crime Unit who looked into their financial activity prior to the convictions and assessed the value of their assets.
Appearing at Leeds Crown Court last week, a judge granted confiscation orders that will require the pair to pay back a total of £205,000, with a warning that failure to comply could result in them spending longer in jail. It is not clear whether the money is being paid back to the solicitors' former firm or its clients.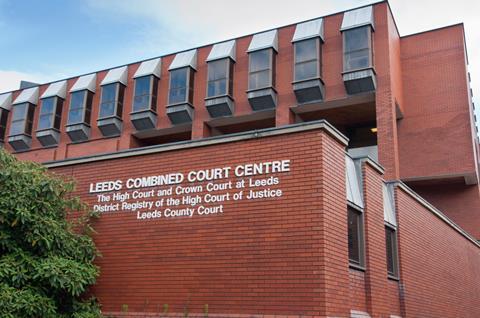 Speaking after the order was made, detective sergeant Thomas Maughan said Siddique and Dixit had showed a 'blatant disregard' for their professional obligations and lost their careers in the profession. 'This investigation shows that jail time isn't the only form of justice that convicted offenders face. We will also seek to strip them of any assets and financial gain that their criminality has provided them.'
Both Siddique and Dixit worked for Kingstons Solicitors Ltd, which was intervened into by the SRA to protect the interests of former clients. The intervention notice stated the firm closed in December 2016.
Siddique is currently being prosecuted by the SRA over allegations that he carried out false accounting between January 2014 and May 2016, and that he committed an act with an intent to pervert the course of public justice. Dixit has also been prosecuted and faces an allegation that he carried out false accounting over the same dates. Both remain on the roll and the allegations are as yet unproven and subject to a hearing before the Solicitors Disciplinary Tribunal.