A convicted client has failed in a bid to make his former solicitors stump up the bill for his £450,000 fine imposed in the Crown court. In Day v Womble Bond Dickinson (UK) LLP Her Honour Judge Deborah Taylor, sitting in the High Court, struck out the negligence claim by landowner and business tycoon Phillip Day.
The judge said Day's claim was an 'abusive collateral attack on a subsisting conviction'. The claimant was asking the court to assess different outcomes 'wholly at odds' with his existing sentence and costs order imposed by the Crown, which had been upheld in the Court of Appeal.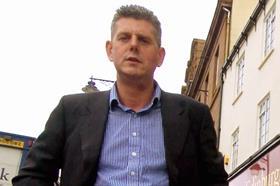 'In the circumstances the claim is likely to bring the administration of justice into disrepute,' she added.
The claimant had been prosecuted under the Wildlife and Countryside Act following the felling of some 43 trees on his newly-acquired Cumbria estate in 2010. He initially pleaded not guilty to all charges against him and elected trial in the Crown Court, before changing his plea to guilty on two counts 11 months later.
After the court imposed a fine of £450,000, as well as £457,000 in costs, Day issued professional negligence proceedings against transatlantic practice Womble Bond Dickinson, alleging among other things that the firm failed to argue the prosecution was an abuse of process, failed to advise him to stay in the magistrates' court, and failed to formulate any adequate or proper case strategy. In effect, Day submitted he was only convicted and sentenced because of his lawyers' negligence.
In response, the firm contended that Day's claim was barred by the doctrine of illegality and was an abuse of process. In any case, it was stated Day had no real and substantial prospect of success, and submitted that the court should strike out the claim.
WBD lawyers argued before the court an award of damages in favour of Day would require that he bore no responsibility for the damage at the heart of the charges.
The claim, it was submitted, was to compensate for a sentence lawfully imposed by reason of his own unlawful act, and the fundamental point was the court had found Day to be personally responsible for the offences committed.
The retainer of WBD only came after the unlawful conduct and so the firm had no involvement in relation to the criminal conduct.