A criminal defence solicitor who charged up to £3,248 in expenses claims for journeys never completed has agreed to leave the profession.
Matthew Smith, formerly joint head of the prison law department with Oxford firm Reeds Solicitors Ltd, said he had a 'severe and serious lapse in judgement' which caused him to make the claims.
He admitted recklessness but denied acting dishonestly, and in an agreed outcome with the Solicitors Regulation Authority this allegation was dropped on the basis that Smith accepted he should be struck off and would not return.
The Solicitors Disciplinary Tribunal heard that, over 22 months, Smith created inaccurate attendance notes for prison visits, including recording time and disbursements.
In May 2018, his co-head of the prison law department identified concerns about Smith's time recording and expense claims where he claimed for attendances on clients that had not taken place.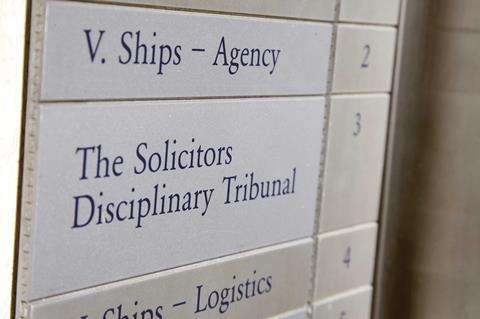 He was dismissed by his firm and was reported to the SRA in September 2018.
The SRA submitted that Smith made the expense claims for his own financial benefit and that he would have been aware at the time that he had not attended these visits. In some cases the claims were made before or shortly after the day of the purported visit, and the SRA said this suggested this conduct was planned.
Smith accepted he did not attend the clients on the instances found, although sometimes had made the journey before the visit was cancelled or aborted. He explained that he created a spreadsheet at the beginning of each month as a monthly planner, into which he inserted planned or intended visits. If the visits were cancelled, the spreadsheet might not have been updated to reflect this.
In mitigation, Smith said he fully accepted responsibility for his actions and had identified a number of factors in his life that were causing him disruption.
He added: 'I maintain that some of the examples provided in this matter were legitimately claimed expenses. However, due to my incompetence and negligence in keeping accurate notes of all files and time recording, I am unable to prove this in any event.'
Smith, admitted in February 2013, was struck off and also agreed to pay £15,000 costs.