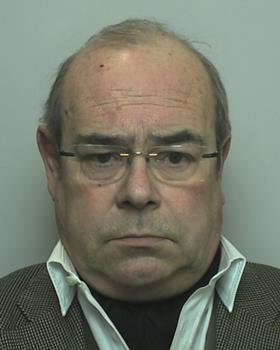 A veteran solicitor and leading clinical negligence practitioner who stole more than £700,000 from two vulnerable people has been jailed for four years.
Marcus Paul Nickson, 66, admitted two counts of theft occurring between 2006 and 2013, and was sentenced yesterday at Carlisle Crown Court.
It has previously been reported that Nickson stole the money from a trust fund dedicated to the family of a baby with brain damages and from the settlement for a man who had suffered a stroke at the age of 22 and needed ongoing care for life.
His fellow partner in the firm, Kevin Commons, had been shot dead by gunman Derrick Bird in the Cumbria mass shootings of 2010.
Barry Cowin, a financial investigator at Cumbria Police, said Nickson preyed upon vulnerable victims to steal money that was awarded to them.
'By doing so he caused significant distress and pain to both victims and their families,' said Cowin.'Nickson, who was seen as a well-known professional, is a cruel individual and his actions are nothing short of despicable. He had the full trust of both victims after initially working to win their awarded claims, he then callously betrayed them. I am pleased that he has been brought to justice for his crimes.
'I hope that today's sentencing can provide some form of closure to the victims in this case and their families. They have been extremely brave throughout our investigation.'
Nickson, from Wigton, has already been struck off by the Solicitors Disciplinary Tribunal after it found that costs were taken by his firm from damages awarded to clients with serious brain injuries in legal aid funded cases, when the firm had no entitlement to those costs.
The tribunal found dishonesty not proved but made several findings of culpability, noting there had been a 'serious lack of integrity, recklessness involving vulnerable clients and lack of trustworthiness in handling damages running to hundreds of thousands of pounds'.