The Solicitors Regulation Authority and its exam provider Kaplan have been accused of signalling to disabled people that they are not welcome in the profession, by barring the use of popular assistive technology products in the Solicitors Qualifying Examination part 1.
Candidates who routinely depend on specific assistive technology products could instead sit with an 'amanuensis' – a person who will read out the 360 questions and 1,440 multiple choice answers and input the candidate's response. Extra time will be allowed for these candidates.
The prospect of assistive technology such as Jaws, Dragon and ClaroRead being barred from the exam has been criticised by the Law Society's Lawyers with Disabilities Division (LDD), which first raised the issue with the SRA in 2017. LDD chair Jane Burton, who is also a member of the SRA's SQE reference group, told the Gazette: 'The SQE was hailed as an exam that would improve diversity and inclusion in the legal profession, but seemingly that is only if you are not a disabled candidate who uses assistive technology to sit exams.'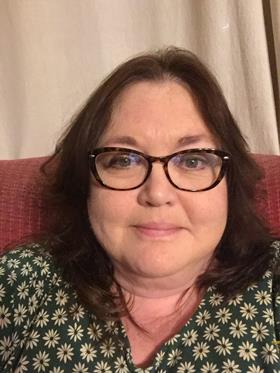 Burton said it 'came as a shock to discover late last year, that disabled candidates who already use assistive technology, would not be able to use assistive technology to sit the SQE 1 exam.'
On the provision of an amanuensis, Burton said: 'Students who use assistive technology to sit exams have said that they would find [it] very stressful and tiring to take an exam in this way. It's like taking a driving test where your glasses are removed, and you rely on the examiner to tell you what's ahead.'
Professor Debbie Foster, lead researcher on Cardiff University Business School's Legally Disabled project said: 'The proposed provisions by the SQE for disabled candidates are wholly inadequate and send a message to disabled people that they are not welcome in the profession. It is difficult to not see this as wilful exclusion.'
A spokesperson for the SRA said: 'In developing our approach to reasonable adjustments we consulted extensively with a range of disability stakeholders, including with the Association of Disabled Lawyers and [the Law Society's] Lawyers with Disabilities Division. As a result we are confident that our offer represents a very high standard of provision for those requiring support.
'In terms of supporting visual impairments this offer includes an individual reading service delivered by someone who is themselves a qualified solicitor. Not only does this provide the benefit that the reader understands the legal text itself, but it also offers the opportunity for candidates to interact with the reader. For example to ask them to repeat something or speak more slowly.
'We would stress that all requests for a reasonable adjustments will continue to be considered on a case by case basis, in order to devise the most appropriate solution for that individual. And we will collect and monitor feedback on the reasonable adjustment provisions we make for visually impaired candidates.'
LDD is seeking feedback from people who have experience of using assistive technology or an amanuensis lawyerswithdisabilities@lawsociety.co.uk