A fraudster who turned to tax consultancy after being banned as a solicitor has had his assets seized and sold. His Honour Judge Parry heard last week that David Vaughan Jones had made £1.86m from numerous theft and fraud crimes and has assets of £704,000 available.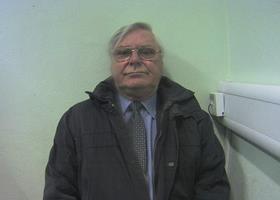 Jones, from Welshpool, was sentenced to six years in prison in May 2017 at Mold Crown Court after persuading people to pay into offshore investments that he would recommend.
Dyfed-Powys Police Financial Crime has spent the last year overseeing the sale of Jones' home and car and seized funds in his bank accounts.
The judge ordered Jones to sell his shareholding in a local business or face a further 42 months in prison should be fail to achieve an acceptable value for the shares. The assets made available will be distributed among his 14 victims pro-rata to take account of their individual losses.
Paul Callard, the financial crime team lead, said: 'The actions of David Vaughan Jones caused considerable misery to a lot of people. We will use all legislation available to us to recover money and assets obtained by criminals to ensure that crime doesn't pay.'
Jones was struck off by the Law Society in the early 1990s, which led to him working as a tax consultant despite having no qualifications in that field.
He admitted 24 charges in October 2016 after his scam was uncovered. Prosecutors said he knew from the outset that victims were not paying into legitimate investments and he lied to them using his influence within the community as a prominent member of the Evangelical Church.