The legal community has been urged to take the wellbeing of lawyers more seriously after the strike-off of three dishonest solicitors who each claimed to be affected by mental health issues.
The High Court yesterday ruled that Sovani James, Peter Naylor and Esteddar Macgregor should be struck off the roll, overturning a decision of the Solicitors Disciplinary Tribunal to impose suspended suspensions.
The case has received widespread attention across the profession and highlighted issues faced by solicitors in high-pressure working environments. According to witnesses at her tribunal hearing, James would be regularly tearful while working at south east firm McMillan Williams, while former TLT associate Naylor was described as looking like a 'zombie' due to his heavy workload.
In judgment, Lord Justice Flaux said that while pressure of work was obviously relevant, by way of mitigation, to the SDT's assessment, it could not, even in conjunction with stress or depression, amount to exceptional circumstances needed to avoid a strike-off. 'Pressure of work or of working conditions cannot ever justify dishonesty by a solicitor,' added the judge.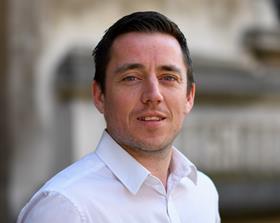 LawCare, the lawyers' charity supporting mental health and wellbeing, said that leaders from across the profession must come together to improve the working culture in the sector. 'We need to take a careful look at how we educate and train lawyers about mental health and wellbeing and prepare them for practice, every lawyer coming into the profession should understand that there may be a time in their career when they may struggle, and know where to get help,' said the charity. 'We need to pay particular attention to the needs of junior lawyers for supervision and support with making the transition into practice.'
The charity added: 'These cases have been devastating for the solicitors involved, their firms and their clients, and [might] have been avoided had these lawyers been better supported in the workplace and felt able to talk about their problems.'
Paul Bennett, partner at north west firm Aaron & Partners, who represented James, said the SRA must set out new fitness to practise rules, as it is permitted to do under the Legal Services Act. These are already in place in the medical profession and set out specifically how regulators will investigate and what they expect of professionals.
'It is an enormous credibility test for the SRA to address the statutory opportunity and to ensure that as profession we do not discriminate against those with any physical or mental impairment,' said Bennett. 'The act is now over 10 years old and the statutory opportunity to support those encountering ill health has not yet been taken by the SRA. For a young regulator struggling for credibility with those it regulates it is a surprising omission, given it would protect the public and the profession more effectively.'