A law firm owner who failed to keep proper accounting records for eight years has accepted a two-year suspension from practice.
The Solicitors Disciplinary Tribunal imposed the sanction against Jonathan Andrew Simon after describing the state of his accounts as 'dire' as he failed to establish and maintain proper systems 'at a most basic level'.
The tribunal found that Simon's firm, Liverpool-based J A Simon & Co Limited, retained large amounts of client money in residual balances for substantial numbers of years. There was no evidence of dishonesty or the loss of client money, but Simon acknowledged problems with the accounting system and accepted an agreed outcome with the SRA of a two-year suspension and £12,000 costs.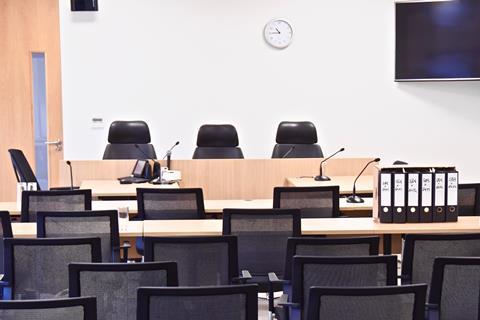 The tribunal heard that Simon, admitted in 1978, was the sole owner and manager of the firm, assisted by two members of staff, until an intervention in 2020.
The firm had been the subject of two previous forensic investigations in 2016 and 2018, and accountants reports since 2013 had identified the same issues and same breaches of accounts rules.
Despite a number of assurances to the SRA that the accounting issues would be resolved, Simon failed to adequately remedy any of them and continued to act in breach of accounts rules. As at the end of 2019, records showed 1,422 historical client balances worth £232,000 on files that had not moved for over a year. This included a file in storage which had a legacy of around £80,000 that had not been distributed to a charitable beneficiary.
Simon had told investigators that 'you bury your head in the sand' and gave assurances that action was being taken. He said he had tried to adhere to regulations but 'would probably have to say I have failed'.
In mitigation, he described himself as an honourable, hard-working and honest solicitor with an unblemished regulatory history. He had started to take remedial action before the intervention and made 'significant progress'. Simon said he placed too much reliance on the previous book-keeper to ensure accounts were up-to-date, while the pandemic also had a significant impact.