A law firm owner has been suspended after keeping quiet for seven months that one of his paralegals had stolen almost £670,000.
Keyvan Zamanpour, director of Manchester firm Pennine Kennedy Limited, admitted he acted dishonestly by not disclosing what happened and said he suffered his 'worst nightmare' when he discovered that the employee had made 64 improper withdrawals over the course of 10 months.
Despite learning of the misappropriation in May 2019, Zamanpour did not report the issue to the Solicitors Regulation Authority and falsely stated to the regulator and on his professional indemnity proposal form that there was nothing adverse to disclose about the firm.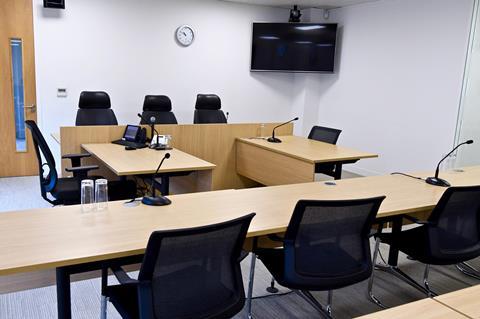 The Solicitors Disciplinary Tribunal heard that he rectified the client account shortage himself by August 2019 but did not inform the regulator about the improper withdrawals until January 2020.
Zamanpour, admitted to the roll in 2011, said he was concerned the firm would be shut down by the SRA, causing disruption to clients, not allowing time to replace the missing money and causing staff to lose their jobs.
Geoffrey Williams QC, for Zamanpour, said this was 'perhaps the saddest case the tribunal will have come across' and that the solicitor was a 'thoroughly decent man' who did not need to be struck off.
The tribunal found Zamanpour's motivation was a desire to protect the paralegal (who has since left the firm). The initial decision not to report the matter was spontaneous but thereafter he sought to conceal what had happened, albeit expecting that matters would come to light eventually, and he had promptly made good the loss.
It was accepted he had shown genuine insight and remorse and made open and frank admissions once he had come clean to the SRA. The tribunal concluded that Zamanpour was not a risk to the public and his failings were highly unlikely to be repeated.
He was suspended for six months and ordered to pay £30,000 costs.