A law firm boss who invoiced clients for hundreds of thousands of pounds to prop up his ailing business has agreed to being struck off the roll.
Andrew Roman Pena told the Solicitors Regulation Authority he was 'very ashamed' after reporting himself to the regulator following the collapse of Cubism Law, one of the new breed of consultancy firms.
The Solicitors Disciplinary Tribunal heard that Pena created, or caused to be created, multiple purported invoices relating to two clients that did not relate to genuine time spent on the matters. In total, more than £265,000 was transferred from the client account over the space of less than two years.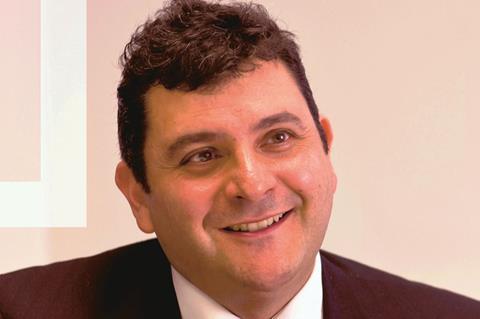 In one case, the client lived abroad but had £15,000 remaining in the client account: despite no further substantive work being recorded, further invoices were raised with Pena admitting he 'would have just come up with the figure'.
In the other matter, the firm received large sums for litigation involving more than 40 claimant entities. Pena entered inaccurate descriptions of work on the invoices which did not relate to work done and none of the invoices were sent to clients.
Pena also admitted borrowing £100,000 from a close family friend who had also been a client, without suggesting to her that she seek independent advice.
Pena, admitted in 1992, was a partner with City firm Field Fisher Waterhouse before starting Cubism around 2005. The firm expanded considerably over the years, including a move to larger officers in 2015 and the recruitment of a large commercial litigation team in 2017. But costs also increased significantly and by mid-2018 the firm was in financial trouble, with a growing proportion of the firm's profits tied up in work in progress on CFA litigation matters. Cubism entered administration in 2019.
Pena confirmed the misused client money had been replaced in full by the firm and from the personal resources of other directors of the firm.
In mitigation, reproduced in full at the end of the tribunal judgment, Pena said: 'I know that there will be some clients and colleagues and friends that will be left with a lasting and dark impression that rests far more within the bad than good.
'I cannot change what happened no matter how much I might wish I could turn back the clock. I do, however, want to offer each my sincere and full apologies and for each to know that I deeply regret my actions and am remorseful for what I did and how that may have impacted and affected them.'
Following an agreement between Pena and the SRA, the tribunal ordered that he be struck off and pay £10,000 costs.