The High Court has upheld a tribunal decision to suspend a former partner almost four years after he first faced protracted disciplinary proceedings.
Lord Justice Holroyde ruled that the Solicitors Disciplinary Tribunal was right to find Kulwant Manak acted with a lack of integrity in his firm's handling of a client money intended to purchase a property.
The court further dismissed Manak's appeal against his two-year suspension, but it did accept the tribunal was wrong to impose six restrictions on his practicising certificate once the suspension is served.
The ruling in Manak v Solicitors Regulation Authority brings to a close extraordinary proceedings that started when the Solicitors Regulation Authority began investigating the Coventry firm Heer Manak almost nine years ago. Two inquiries resulted in 100 pages of findings and Manak three other parties were brought before the tribunal in November 2014.
The tribunal threw those proceedings out based on poor drafting of the SRA's case but in 2016 that decision was overturned in the High Court. The case returned to the SDT, where it was heard over 18 days spread over April, August and November last year.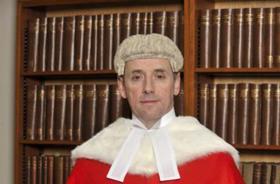 Holroyde LJ was critical of the SRA for dropping two allegations at the final tribunal hearing, saying the regulator acted in an 'inconsistent way' in proceedings that were 'unnecessarily protracted'. The tribunal itself had said the SRA's pleadings were 'astonishingly poorly drafted'.
But the judge said, these deficiencies notwithstanding, the case against Manak was sufficiently clear and the tribunal was entitled to make the findings it did. The 51-year-old had failed to adequately supervise work, which led to irregularities in a number of conveyancing transactions, he obtained a loan from a client without insisting they take independent advice or provide any security, and he failed to comply with accounts rules.
With regard to his appeal from sanction, Manak stated his suspension was effectively served by his being out of work for almost five years. The court found he was entitled to contest matters rather than admit misconduct but having done so 'he cannot complain that the overall result is that he had been unable to practise for a substantial period of time before his suspension came into effect'.
The court, however, did agree the tribunal erred in its order imposing continuing restrictions on practice. The indefinite restrictions, concluded Holroyde LJ, imposed a 'disproportionate restriction upon his ability to earn his living'.
The judge upheld an order that Manak pay 85% of three-quarters of the yet-to-be assessed costs of the case. The other respondent at the SDT will pay the 15%.