An 'altruistic' solicitor who was referred to the regulator after a judge spotted signs of 'clear incompetence' in an immigration judicial review application has avoided strike-off, despite two dishonesty findings.
The Solicitors Disciplinary Tribunal found that Alberto Khadra-Pozo had a 'humanitarian ethos and had been trying to assist people' when he committed misconduct over a period of several months in 2018.
The solicitor, who was admitted in 2004, submitted a judicial review application in an immigration case which wrongly stated that he had followed the pre-action protocol and incorrectly suggested that the Home Office had not dealt with the application since 2015, when it had in fact dealt with the matter in 2017.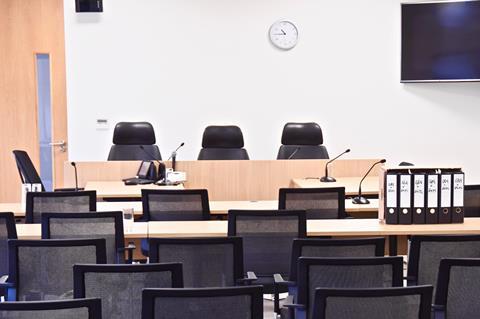 The tribunal found that Khadra-Pozo had 'undoubtedly not checked the file adequately' – demonstrating 'clear incompetence' – and that there was a potential for the court to be misled.
According to the judgment, Khadra-Pozo also told a client that he had not received £2,000 from him when this was not true, which the tribunal found to be dishonest. It also found that the solicitor had dishonestly misled others by asserting he was a notary public, when this was not the case.
Considering its sanction, the tribunal said: 'The respondent's motivation was not financial or malicious. He had a humanitarian ethos and had been trying to assist people as the personal references attested. However that altruism had extended to misleading the court. As regards the notary public allegation, the respondent's motivation was to exaggerate his status to give himself an importance which he did not have.'
It added that there had been no financial gain, intended or otherwise, and that Khadra-Pozo had been suffering from severe health issues at the material time, 'which had undoubtedly impaired judgment at the time of the dishonest conduct'.
'There was a unique combination of circumstances in this case including, but not limited to, the respondent's health. Those factors, taken together, were such that the tribunal considered it would be unjust to strike the respondent from the roll.'
The tribunal instead imposed an indefinite suspension and ordered Khadra-Pozo to pay costs of £750.