A 'growing sense of uneasiness' is pervading larger law firms worldwide following the relative bonanza of the pandemic years. And many partners who enjoyed more flexible working patterns as a result of the Covid-19 curbs do not want to return to the status quo ante.
These are core findings of this year's IBA Law Firm Management Committee Remuneration Survey, which will be published next week. Paris delegates at a session on law firm culture and compensation were given a preview.
Some 106 firms with an average equity partner count of 40 took part. Moray McLaren, chair of the IBA's law firm management - talent and leadership subcommittee, said: 'Law firms had a very successful few years during COVID, but they are actually quite concerned about what this means in terms of their profitability going forward. And remember, it's not about turnover. It's about margin - so there is a growing sense of uneasiness.'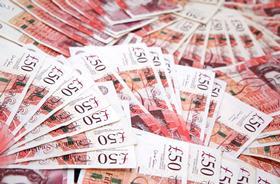 Regarding partner remuneration, the survey also revealed a move away from financial performance indicators only - a trend that is predicted to continue. However, significant minorities of those surveyed identify major barriers to best-practice management. These included lack of partner accountability (44%), lack of shared profit goals (29%), fear of conflict (16%) and absence of trust (11%).
McLaren added: 'The second theme from the research is some partners - by no means all - said, actually, do we want to go back to where we were before COVID? Because some people have enjoyed spending time with their family, going to the gym again, and doing some of the other things that they hadn't done as part of their life [before].'
The report identifies six main trends arising from the findings:
A move from one-speed to multi-speed partnerships
Aligning incentives to specific strategic objectives
Curated career management – agreeing specific deliverables
From 'partner evaluation' to 'partner development'
Lawyers in a minority – welcoming business professionals into partnership
Will artificial intelligence disrupt this?


This article is now closed for comment.
IBA 2023: Ukraine seeking watertight 'evidentiary base' for genocide charge
1

2

3

4

5

Currently reading

IBA 2023: Big law firms 'uneasy' about profits as Covid boon fades

6

7