An immigration solicitor who overturned one tribunal judgment has failed in his second attempt to be restored to the roll.
The High Court today rejected an appeal from Zulfiqar Ali against a Solicitors Disciplinary Tribunal decision last year to strike him off for misconduct partly brought to light by a TV sting on sham marriages.
Ali, a sole practitioner practising as ZA Solicitors Limited in east London, had been struck off in March 2019 but successfully challenged that decision, only for the matter to come back to the tribunal and for him to be struck off again in 2020. On this appeal, Mr Justice Morris ruled the most recent tribunal decision was neither wrong on the facts nor unjust due to any procedural irregularity.
Ali had faced charges relating to two matters: that he acted for a property developer in conveyancing transactions which bore the hallmarks of fraud, and that he provided advice and offered help to someone purporting to be entering into a non-genuine marriage in order to get around UK immigration rules. This 'client' turned out to be an undercover reporter for an ITV documentary on sham marriages.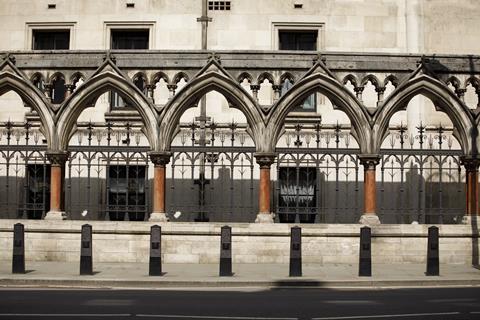 Ali appealed on seven grounds. He argued the tribunal was wrong to hear both allegations as part of the same proceedings, that he was unfairly penalised, that his case was not considered in its totality, that the client interview was an entrapment, that the tribunal erred by not seeing the TV programme, and that the tribunal took insufficient account of his personal references.
The court heard that Ali had also expressed concerns that the SRA had discriminated against him because it did not take action against another firm involved in the property transactions. The regulator said there was no evidence of misconduct by other parties.
Morris J said Ali's case on entrapment was unfounded both in law and in fact. There was no evidence that the reporter was acting on a tip-off from the police or Home Office, as was alleged, and his questions were open and fair rather than leading. The conduct of the TV production company did not amount to gross misconduct or commercial lawlessness, as Ali advanced.
The judge rejected all other grounds, adding: 'An appellate court is bound, unless there is compelling reason to the contrary, to assume that the trial judge has taken the whole of the evidence into his consideration. In this instance, there is no compelling reason to the contrary.'
The tribunal's costs order for £26,500 also remains in place.