A solicitor who sexually abused two boys in the 1970s and 1980s has been struck off the roll.
Glen Bartlett, from south Essex, was jailed for 20 years last December after being found guilty of 10 counts of buggery and two counts of indecent assault on a boy aged under 16.
The Solicitors Disciplinary Tribunal has confirmed his removal from the profession following a hearing in September where Bartlett, 61, did not attend and was not represented.
The tribunal heard he was allowed access to one victim partly through being highly thought of by the family, as he was training to be a solicitor. Bartlett made the victim, who was 10 when the abuse began, afraid of the consequences of speaking out through threats and emotional manipulation.
As time passed, he reminded the victim of his status as a solicitor, leaving him with the impression Bartlett's word would be accepted over the victim's, both within his family and beyond.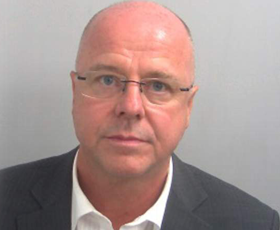 Both victims attributed difficulties in their adolescent and adult life to Bartlett's abuse.
In a letter from February this year, Bartlett told the SRA he was not in a position to dispute allegations relating to his convictions. He accepted the only sanction available was strike-off.
He stated he was attempting to mount possible grounds of appeal and that if the appeal was successful he might then have grounds to dispute misconduct as alleged by the SRA.
The tribunal said it was clear from the judge's sentencing remarks that Bartlett, a solicitor for 37 years, caused significant harm to both victims.
'The harm to how the public perceived solicitors and the reputation of the profession was both inevitable and substantial,' added the judgment.
Bartlett, who has assets of almost £1m, was struck off and ordered to pay £3,132 costs.