Two solicitors already jailed for their part in fraudulent personal injury claims have now been struck off the roll. Nadir Suleman and Aadiel Salya had their sanctions confirmed by the Solicitors Disciplinary Tribunal after both were involved in setting up sham companies through which fraudulent claims were made within PI claims.
The tribunal heard that both Suleman and Salya made dishonest claims for replacement vehicles after road traffic accidents and exaggerated claims for hire and storage charges.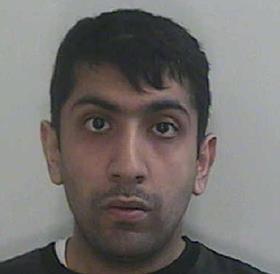 Suleman, 33 this year, pleaded guilty last March to two counts of conspiring to defraud, while in the same month Salya, 30, was tried and convicted of one count of conspiring to defraud. Suleman was jailed for four years; Salya for 18 months.
The tribunal heard that more than 1,000 partner hours were spent by Suleman's firm, Blackburn practice Farleys Solicitors, reviewing clients files and the firm suffered a 'staggering' increase to its professional indemnity insurance costs as well as damage to its reputation. The firm has ensured no client suffered any financial loss as a result of Suleman's conduct, and reported the matter to the Solicitors Regulation Authority.
Passing sentence at Liverpool Crown Court, His Honour Judge Aubrey QC said: 'Behind the veneer of respectability, professionalism and upstanding within your respective communities you were conning people. You were conning those with whom you worked, you were conning insurance companies and you were conning policy holders. You were doing so to line your own pockets, to drive a Porsche or whatever, and to seek to live the good life.'
The combined loss to others from Suleman's actions was assessed at more than £400,000, with the potential for a further loss of £107,500.
Suleman told the SRA he was fully aware his mistakes would potentially result in a strike off, but he argued they were out of character and due to a lack of effective supervision. Salya informed the SRA last year that he denied acting dishonestly and intended to appeal his conviction. He argued that he presented no risk to the public and, having served his sentence, he urged the panel to give 'sympathetic consideration' when making a decision about his future.
The tribunal stated that both had been motivated by greed and committed offences which were pre-planned. No exceptional circumstances were found and both were struck off. Suleman must pay £846 costs and Salya £4,519.