A junior solicitor with the Solicitors Regulation Authority's own adviser on regulation misled a client multiple times within months of joining the firm, a tribunal has heard.
Mia Branchette joined national firm Capsticks in 2017, three years after qualifying, and was almost immediately assigned a debt recovery case worth £750,000.
But the Solicitors Disciplinary Tribunal heard that, for reasons that are still unclear, she started giving false statements to the client about the progress of the matter, first stating that a statutory demand had been made and then that court proceedings had been started. Neither of these appeared to have happened, and the SRA, prosecuting, cited eight different occasions in 2018 when Branchette made misleading email statements.
With the client getting increasingly frustrated – at one point emailing in capital letters asking for an update – the firm asked what was happening. The tribunal heard Branchette responded to Capsticks with statements that were untrue before leaving the firm almost overnight.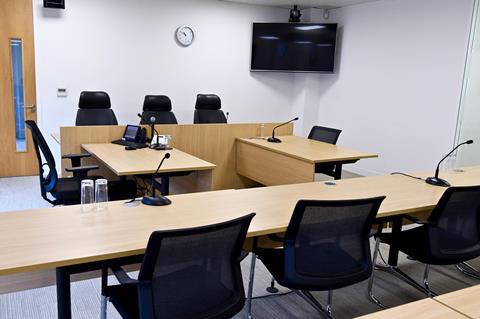 Natasha Tahta, for the SRA, said Branchette's misconduct extended to making up false dates when the court had supposedly been issued with a claim, and there was no evidence of the solicitor ever contacting the court.
Tahta said: 'She never created any documents. She never started court proceedings. She never made any statutory demands… she simply made up the dates and put them into her emails to give credence to the fact she was progressing this claim. It is difficult to see what motive she would have had beyond the hope she would get this work done and no-one would be any the wiser.'
When Capsticks took a closer look at what was going on, Tahta said Branchette 'panics' and left the same day 'because she knew this was the end of the road'.
Branchette was not present for proceedings and not represented, with the tribunal hearing she did not want the 'humiliation' of attending in person. The SDT elected to proceed without her.
Tahta said the solicitor had told the SRA that the blame lay with an associate who was with the firm for three months in 2018, but the tribunal heard that some of the emails in question were sent long after he had left.
The tribunal ordered that Mia Branchette, admitted in 2014, be struck off the roll.