A compliance officer and manager whose firm took on a probate matter with no experience in the field has been fined £2,000.
The Solicitors Regulation Authority imposed the penalty after finding that Patrick Asemota, a solicitor with south-east London firm SLA Solicitors, showed a 'disregard for his regulatory obligation to exercise proper management' over the business. This lack of control and oversight allowed for almost £58,000 in client monies to be held without the firm even having a secure client account.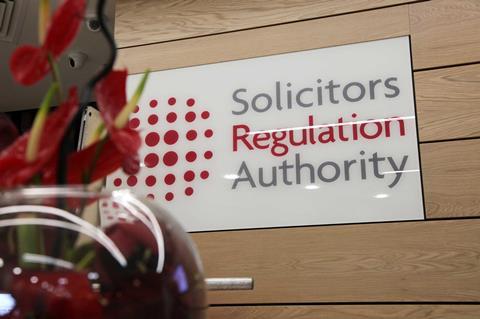 A regulatory settlement agreement outlined that Asemota, compliance officer for four years, was investigated by the SRA following reports concerning the conduct of solicitors at the firm.
In December 2017 the firm began work on a probate matter despite having no prior experience. The fee-earner assigned to the work had never handled a probate matter previously.
No file reviews were completed by any manager at the firm and there was no due diligence of any client. It was not spotted that the estate of the probate matter had debts of £6,000 before estate monies were distributed to beneficiaries, and potential beneficiaries with equal or greater claims to the estate were not identified. A total of £37,600 of estate monies were paid out to several third parties inappropriately, including payment of hospital bills for relatives of the deceased.
Asemota was also the supervisor overseeing a commercial matter client file when again the firm had no previous experience in this field. The firm received £4,300 from clients with no due diligence to confirm their identity. The matter was transferred to another firm three months after being taken on.
In total, SLA Solicitors received £62,000 between the probate and commercial matters.
The SRA said Asemota had admitted at the first instance that money laundering policies were inadequate and co-operated with the SRA investigation. He has undertaken several courses on accounts rules since the inspection of his firm.